Golfersí family T(r)ee
Three generations of golfers love the game for it offers them quality time with their family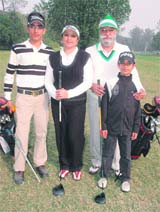 What all do we know golf for? It's elite nature. It makes one socialise with the high-end society. For the spectacular greens and of course, these days for Jeev Milkha Singh, Jyoti Randhawa in India and Tiger Woods in States. That's it? Well, then you have missed another important characteristic of the sport that it runs in the family. Probably this sport is the only one that facilitates all the three generations of a family to play together and compete with each other. We track down some such families in the city that have three generations of golf players, who share their golfing experiences.


Manveen Ghai with father Colonel (retd) B.S Guraya and kids
Part time hobby, full time passion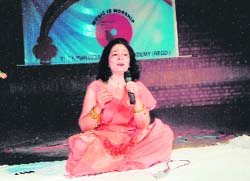 They say gone are the days of hobbies but we found some people who still nurture their passion
She is not the one you are officially committed to. Someone who just stole your heart even before you knew it. You go through your office-hours mechanically waiting for the evening to come. You crave to spend some time with her in your after-hours. She is the one who makes you forget your worldly problems. Sheís the food for the soul.
No competition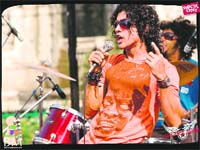 Both newcomers impressed audiences with their near flawless acts in Jaane Tu Ya Jaane Na and Rock On respectively, making them top contenders for the numerous awards in tinsel town. But actor-director Farhan Akhtar makes it clear that there is no competition between him and Ďchocolate boyí Imran Khan.ďThere isnít anything to be looked as competition between Imran and me, as far as awards are concerned,Ē said Farhan, who has already kickstarted 2009 with another good performance in Luck By Chance.
In control


British pop star Lily Allen, who released her new album recently, has turned her life around after giving up drugs and alcohol.Allen was in her London flat and said: ďI donít want people crashed out here all hours of the morning. I donít want any drugs in this flat. This is what Iím really all about... Itís control. I have to be in control. Even when Iím out of control, Iím still sort of in control. I know the point Iím going off the rails. But itís my decision to go off them.Ē
Friend in deed


Former Spice Girls singer Victoria Beckham is spending more time with her friend Eva Longoria in New York away from her husband footballer David.According to sources, there seems to be a falling out between Victoria and her husband over him not being able to be in New York because of his commitments with the football club AC Milan.But the 34-year-old Victoria has been showing off her dresses and has now teamed up with her old friend Eva Longoria Parker. óIANS
Access denied


It was certainly a security goof-up for Brad Pitt when he could not enter his own house. The Oscar-nominated actor returned to his home on his customised Chopper motorbike, but was left red-faced when he couldnít get through the security gates of his private estate.The Troy star had gone for a meeting at swanky Chateau Marmont hotel in Hollywood.After making several frantic phone calls, the actor was finally granted entry after a neighbour came to his rescue.Meanwhile, Pittís latest film The Curious Case Of Benjamin Button has topped the global box office after raking in 22 million pounds in 47 markets last weekend. ó ANI
Lov lost
Indian actress Freida Pinto, who shot to fame with the success of her film Slumdog Millionaire, has dumped her boyfriend of four years. The dumped boyfriend 24-year-old Rohan is upset and is convinced she will come back.
Meeting of minds


The 32-year-old actress Pia Glenn explains her relationship with the acclaimed 61-year-old author Salman Rushdie as a Ďmeeting of the mindsí. According to sources Glenn in her first interview after the relationship became public said: ďIím a very frank, realistic person. Itís a multifaceted thing. Neither of us is blind and, of course, it is physical but it isnít only or mostly about looks.Ē
From the land of Maharajas
This Rajasthani exhibition offers traditional food, crafts and music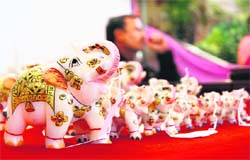 The vibrant culture, traditional ferver and authentic flavour of Rajasthan is on full display at the fourth annual Rajasthani art and craft festival at the Rajasthan Bhawan-33. The biggest mela enfolding the rich colours of traditions across Rajasthan is a complete show with handicrafts, handlooms, folk art and food, all for your pick. "The festival aims at promoting the culture of the state by experiencing its different elements.
On the wheels
The rally organised by Hyundai offered fun along with lessons in fuel efficiency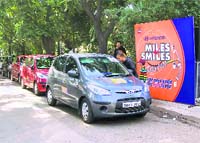 A joy ride in your favourite car and an opportunity to win fabulous prizes at the same time - Hyundai Owners could not have asked for a more. The 'Miles & Smiles Rally' was organised by Hyundai Motor India for its valued i10 Kappa customers - to give them a chance to gauge the mileage of their car, learn the techniques of fuel efficient driving and also win prizes in the process. The rally was a unique way to forge a special bond between Hyundai and their precious clientele. The customers got an opportunity to have fun with their families while driving their favorite Hyundai car.
Windfall wardrobe
A study says women happy to dress skimpily for bonus or promotion
Clothes maketh a man. Sure, we've all heard this proverb. But have you ever wondered how dressing up can help you perform better in the office or climb the career ladder of success. A research done by a fashion forum website theragtrader revealed that 78 percent of women believe the way they dress affects their day at work. And over half - 54 percent - believe dressing up helps them perform better in the office.
All for fitness
Working out and staying fit is a serious business, city folks tell us how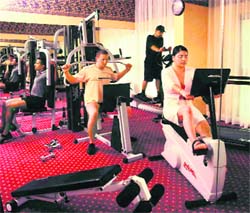 We aren't taking an English class, but that's probably the only way we can explain things better here. Boring, monotonous, tedious, dull and all other synonyms possible is what it takes for fitness freaks to define their daily schedules. Let's elaborate. Half an hour of warming up aerobics, followed by two hours of strenuous cardio exercises and weights. That's not all. Strict diet chart also has to be adhered to. And that means taking a lot of supplements and taking diet as instructed by trainer. After a while, regular bland food infects life as well but then, is there any other option? Vivek Kumar, a gym trainer at a gym in sector 8 answers it for us, "There are no two ways about it. You have to take it head on. The cost in terms of money and time surges and one has to be ready for it."
More gain, more pain
People aged 20 to 55 who have large waistlines are more likely to have migraines, according to a new study. The conclusion was based on a study of 22,211 people by researchers at Drexel University College of Medicine in Philadelphia, the American Academy of Neurology (AAN) said in a press release here Saturday.
Kiss chemistry
There's a lot riding on a kiss, new studies on the science of smooching suggest. Researchers said kissing sets off a complex set of chemical reactions and in some cases, a bad kiss could be the kiss of death for a burgeoning romance. "A kiss is a mechanism for mate assessment," said Helen Fisher of Rutgers University in New Jersey, who is presenting. Fisher, an anthropologist, told a news briefing that kissing is something more than 90 percent of human societies practice, but scientists are just beginning to understand the science of kissing, which is known as philematology.
Menopause menace


It's a life stage most women dread. Reports of hot flushes, forgetfulness, middle age spread and manic mood swings not to mention low sex drive make the menopause sound like pure misery. Menopause happens when levels of the hormone oestrogen drop with age. But it's not all doom and gloom as some simple lifestyle changes can make a big difference. When a woman approaches 40 years, the oestrogen levels in her body decrease gradually, resulting in bone loss. However, some women may experience it in early thirties or as late as their sixties, says Dr Chawla.
BODY wise
Exercise safe
Are you exercising regularly, yet not seeing the results you want? Or are you getting sidelined by regularly having to deal with pulled muscles and other injuries? Maybe the problem isn't the exercise itself but the way you're exercising.


Claim to FAME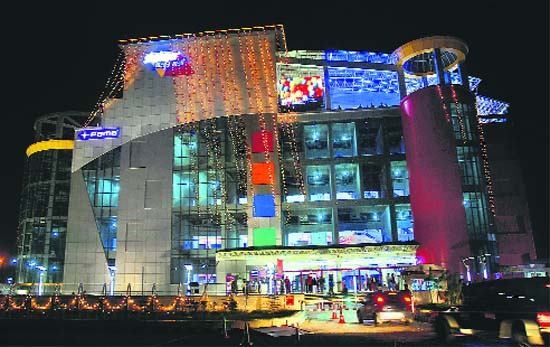 The tricity could claim an addition to its mall culture with the bedecked new Fame multiplex drawing cine-goers this weekend Lifestyle photo: S.Chandan