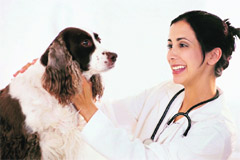 Pet Pals
Not studying engineering, medicine or business management is not the end of the road. If hardcore academics are not your thing, consider an animal-friendly career. You will never have to sit before a computer all day & your rewards will include a wagging tail, a friendly woof & a face lick!
WITH the Board exams looming large on the horizon, anxiety and stress levels of students has risen considerably. Much of the apprehension students have during this period is largely due to fears of low academic achievements.

Careercature
Sandeep Joshi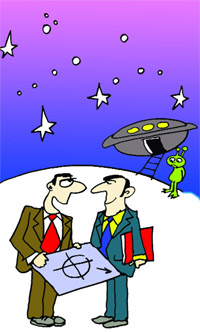 This is as far as we can get away from recession!


Best of both worlds
Schulich ties up with SPJIMR
TORONTO-BASED Schulich School of Business and S P Jain Institute of Management & Research (SPJIMR), Mumbai, have introduced a new MBA programme. Under the programme, expected to begin January 2010, students will complete the first year of the course at SPJIMR campus and the second year at Schulich School in Toronto, Dezso J Horvath, dean of the school said.

Career Hotline
Corporate law is the right choice
Q. I have always been interested in pursuing law but I'm not sure about the prospects in the present scenario. Are they still good particularly as far as corporate law is concerned?

With not enough jobs to go around, students are considering wider variety of jobs and industries and more geographic options, including India


MBA students seek backup plan
Scott Malone
FOR decades, investment banking was a well-worn path to affluence for business-school graduates. But as Wall Street teeters, many are scrambling to find alternate routes into a brutal job market.

OFFICE Mantra
Productivity Pays
It's an attitude, writes D.C. SHARMA. Start your day with positive thoughts & read on for more tips to increase your output at work
PRODUCTIVITY is the keyword in today's world. Nobody cares for the one who is idle, not even kith and kin! Being productive is not at all difficult. It is a matter of attitude. When you have formed an attitude to do something worthwhile in each situation, you are on the path to progress and prosperity.

The meltdown
Elderly immigrants hit hard
IT was the dream of many elderly people from around the world — including India — to go to the US, stay with their children or other relatives, work and later get decent pensions. All that is over now in the times of financial meltdown and pink slips.

Not just a game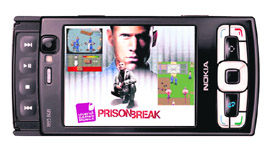 A career in mobile gaming requires a combination of technical know-how and creativity. And since India is the largest mobile gaming market in the world next only to China, you know where all the action is!
BE it in a bus, classroom or at work, we all have spent some time playing that Snakes game on our cellphones. Mobile games have come a long way from the crude, early versions to high-tech ones that could comfortably match the standards of a Play Station or even an X-Box.