Responsibility in time of recession
We say meltdown has let all down, but there are companies who have risen above cost cutting and evaluation of the balance sheet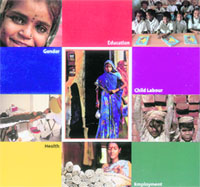 When Sunday brunches replace toss up breakfast at home, when impulsive shopping gives way to planned expenditure and official business trips happen on economy class, it is definitely recession. And that has affected everyone; right from a Multi-national company CEO to the messenger in that very organisation. The steep fall in the lines and bars of sensex graph, and suddenly the concepts so believed in; Corporate Social Responsibility (CSR), ethics seem dispensable and redundant. Cruel ironies of time! Things considered bare necessities abruptly appear luxuries.
Responsibly yours





Others working towards human, social and environmental bottomlines:
F Indian Oil Corporation
F Tata Steel Ltd.
F ITC Limited
F Steel Authority of India Ltd (SAIL)
Hidden cuts
With the economy sinking deeper into recession, a new survey reveals that companies are digging deeper into the cost-cutting toolbox. In many cases, they are using a creative combination of measures, from salary freezes to forced vacations, to achieve savings objectives. The most surprising result of this multifaceted approach to cost containment is the fact that nearly half of the companies surveyed have been able to avoid making permanent layoffs. Few companies remain unscathed from the current economic crisis, with 92 percent initiating some type of cost-cutting action, according to the survey findings by global outplacement and business coaching firm Challenger, Gray & Christmas, Inc. The results are based on responses from approximately 100 human resource executives in a variety of industries nationwide.
NEW RELEASES


This Friday's flick Dilli-6 will offer a visual treat of romance and reality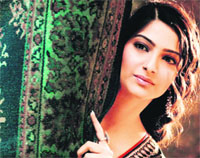 Sing baby sing
I'm just a bathroom singer: Sonam Kapoor
She plays an aspiring singer in Rakeysh Omprakash Mehra's much-awaited Dilli-6, but Sonam Kapoor says that in real life she is just good enough to sing in the bathroom. "I love music and I'm passionate about it. But I'm just a good bathroom singer, I'm not at all a competent singer," Sonam said. Sonam stars opposite Abhishek Bachchan in Dilli-6, which releases Friday.
Romancing the thrill


Actor R Madhavan gets candid talking about his upcoming movie13B
The South super star who debuted in Bollywood with Rehna Hai Tere Dil mein and known for his solicitous performances in films like Rang de Basanti, Guru, Mumbai Meri Jaan, Yuva (Tamil version), R. Madhavan is all set to try his hands on a bilingual supernatural thriller-13B, releasing on March 6.
Hello TUNEZ
As good as the film
I am sure you are waiting for the Oscar announcements as eagerly as I am, and are betting your last shirt that it will win awards aplenty. At least I am particularly hopeful about the music department because it is indeed outstanding. And to think that Jai Ho, which is making all the waves was originally meant for the film Yuvraaj but Subhash Ghai thought that it did not go well with the theme of the film.
| | |
| --- | --- |
| | |

Beg or borrow
Sanjay Dutt has done what many of the biggest banners of Bollywood, including Yash Raj Films, couldn't. He has managed to convince Raj Kumar Hirani to direct a film for his production house. Hirani is a Vidhu Vinod Chopra loyalist and nobody could have convinced him to move to a different banner. In fact, two years ago Rishi Kapoor offered Hirani a chance to direct his son Ranbir in a R.K. banner film after seeing Lage Raho Munnabhai. But he politely turned down the offer. So what could've convinced Hirani to finally direct a film for Sanjay Dutt Productions (SDP)?
Bare flair
Salman opens his shirt again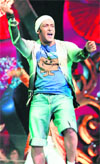 Taking forward his well-known legacy of taking off his shirt, Bollywood star Salman Khan has done it again - this time on Zee TV's reality show Lux Dance India Dance. When one of the contestants requested Salman to take his shirt off, he said: Main har bar shirt utaarta hoon. Abhi shirt utaarte utaarte main thhak gaya hoon. Abhi main pant utarta hoon. (I always take off my shirt. I'm tired of doing it. Now I want to take off my pants)."

However, Salman obliged his fans and took off his shirt to show off his well-toned body. He has been working out aggressively for his upcoming historical drama Veer. —IANS

Two to tango
Bollywood superstars Amitabh Bachchan and Shah Rukh Khan have been bestowed with first FICCI-IIFA's 'Most Powerful Entertainers of the Decade' awards here.



| | |
| --- | --- |
| The Shivalikview roundabout among the award- winning entries for this year's Rose Fest. | An artist giving finishing touches to the photo exhibition on the eve of the Rose Fest on Thursday |
Food in course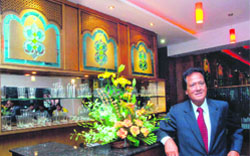 Shahenshah, the newly opened restaurant in Sector 17, is all set to whet your appetite with its five-course menu
Say the word Shahenshah and the first reaction is, rishtey me toh hum tumhare baap laghte hain, naam hai Shahenshah. Though the dialogue is a trademark of Big B and envisages his jazzy black and silver outfit in mind; in city Shahenshah is not about Bachchan, but is the name of a fine dine restaurant cum bar cum lounge that recently opened in Sector 17.
Penning the pledge of girl child


If it's the future of the girl child that's at stake, what better than melody to create an awakening. That's what a new album by singer Usha Uthup, Agge Vadho, promises to do. What makes it easier to identify with the cause is that the lyrics of the album have been penned closer home by city-based lyricist S. Rakesh. His composition in Punjabi, Hun sannu agge vadhna hai, has made it as part of the album that Uthup brought out last month under a Government of India campaign to check foeticide.
S. Rakesh
Side Lanes
Baptism by fire


Two weeks ago, Australia was so hot that railway lines warped and electric wires changed into pools of rubber. Whole towns were without electricity. On the 6th of February, Jayant rang up. "Ma, if the clinic and our home get burnt, we shall be back by next week." That was when we realised that our children were facing a crisis of unimaginable proportions.
Carrying Corbusier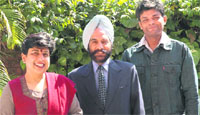 He School of Architecture, CET & Construction, Southern Polytechnic State University, Marietta, GA, USA, is holding a seminar on Le Corbusier: Architecture, Urbanism, and Theory, from February 26 to 28, 2009.



Archana Chaudhary, S.S Bhatti and Praveer Goel
Dissecting dreams


"Ankhon se kaho, koi naya khwaab naa dekhein / Palkon pe bahut bojh,Uthaya nahin karte …" The intent of Mehtab Naqvi's lyrical caveat notwithstanding, the acclaimed author Madhu Tandon not only relishes the "khwaab" but also offers an expert psycho-analysis of all those sweet and sour dreams of hers as well as yours, both very personal and private. A graduate from Government College Chandigarh with honours in Psychology, Madhu Tandon has always had a strong passion for exploring the diversity in dreams and would concentrate a lot on the wonderful phenomenon.
Desert hues
Rajasthan is definitely the flavour of the month and has brought another piece of its cultural pie for city. Rajasthali, an exhibition, crafts demonstration cum sale of ethnic crafts from Rajasthan that has figments of rich collection of the state's best handicrafts. On at Punjab Kala Bhawan-16, it has over 11 artists and craftsmen from Rajasthan displaying their talent.
| | |
| --- | --- |
| Rajasthali brings desert crafts to Punjab Kala Bhawan-16.On till February 28 | Parallel show Art and the Lady: The ongoing Rajasthan art and crafts festival at Rajasthan Bhawan-33 saw the First Lady of Punjab and Haryana taking her pick |
Shades of grey
A giant, grey version of MonaLisa with tears in her eyes and streaks of paint running down herfront goes on display at the Louvre museum this week in the room next to the original by Leonardo da Vinci.The new work by Franco-Chinese artist Yan Pei-Ming is the centrepiece of an exhibition entitled "The Funeral of Mona Lisa", part of the Louvre's efforts to bring contemporary art face to face with the masterpieces of old.The display consists of five paintings.

| | |
| --- | --- |
| Line-up for love | Scotland bard |
| The starcast of Punjabi movie, Rabba Mainu Pyar Ho Gya, Gavie Chahal, Kanwaljeet Singh, Dakshjit Singh, Deep Dhillon and Sukhi Pawar, with producer Swaran Singh at a location of the shooting near Chandigarh. | A medley of instruments brightened the stage as the Scottish Chamber Orchestra played at Samaagam—a music concert. Lifestyle photo: Vinay Malik |