Strategy Matters
No matter how hard you study, what finally matters is how you answer each paper. As the countdown to the big day begins, USHA ALBUQUERQUE gives some tips on cracking the boards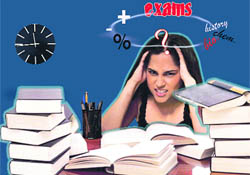 SHAILA was always an above-average student, who consistently scored above 85 per cent. But her score took a beating in the board exams. "I don't know what happened. I knew the answers but I messed up," she kept saying. This happens to the best of students — a combination of nerves, disorientation and acute stress at exam time. In a few days, thousands of students will appear for examinations on which will depend much of what they can do in the future.


Careercature
Sandeep Joshi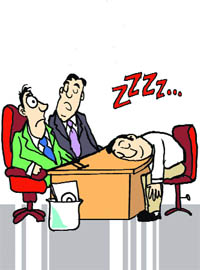 Is this his way of looking for a dream job?
The meltdown
A good time to hire
HR experts are realising that a slowdown may just be the right time to build business as expectations are much more realistic. So, if your job is in jeopardy, despair not; there's hope
THE global crisis we are witnessing today is unique. While the problem started with liquidity, it has now extended to many other areas. The main reason for this is neither lack of liquidity nor growth, it is a crisis of confidence.
One in three lie on their CV
MORE than 30 per cent of job applicants admit to having lied on CVs to boost their chances of getting a job, a British research has revealed. The survey of about 1,300 adults was carried out by the Chartered Institute of Educational Assessors (CIEA), which represents exam markers and assessors.
Welcome to study but work elsewhere
Canada to admit more Indian students but fewer workers
CANADA will admit more foreign students but fewer foreign workers this year, immigration minister Jason Kenney said. Kenney, who was in India last month, dropped hints that there will be substantial increase in the number of students from India.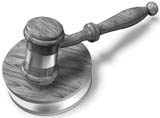 Law firms bullish on hiring
WITH tremors of global economic slowdown being felt in India, corporate law firms here have turned bullish in their hiring plans as they see an opportunity in the current crisis. Several well-known corporate law firms said their hiring intentions have not been impacted much due to the downturn, while the generally high levels of attrition in such firms have come down in recent times.
If sexually harassed, women would rather quit
WOMEN who have undergone sexual harassment at their office are likely to leave the organisation because of their inability to bring about a positive solution to the situation, says a study.
Career Hotline


Exam nerves normal, here's what to do
Q. I get terribly nervous at exam time. My mind goes blank. Head turns dizzy and my palms turn wet and cold and all that I've crammed is forgotten. With the boards round the corner, what should I do?
Executive MBA is a good idea
Ayurveda is a science whose time has come
Advertising: Internships matter more than courses
Course chat
No recognition for new B.Ed, diploma institutes in 7 states
AFTER facing flak for failing to check mushrooming of "dubious" teachers' training institutes, the National Council of Teachers' Education (NCTE) has decided not to give recognition to new institutions offering B.Ed and diploma courses in seven states from the 2009-10 session.
Mission Boards
Exam-stressed? Help is here
WITH examinations round the corner, anxious and stressed out students in Karnataka have found a "saviour" in a special helpline to guide them overcome exam phobia.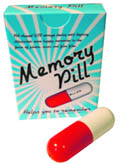 Memory drugs do brisk sales
Doctors say positive effect not proven but yes, pills have serious side effects
AS children start cramming for their exams, chemists are making a fast-buck selling memory booster drugs of all hues, despite medical warnings that these 'wonder drugs' may have harmful side effects. The popularity of medicines that claim to enhance memory can be gauged by the tens of advertisements seen in dailies every day.
Unskilled workforce greater threat
THE economic slowdown should be of lesser concern to India, as much serious challenges -- high level of unemployment and ironically lack of skilled workforce are posing, experts observed.
iTunes university better than real life lectures
UNIVERSITY students have got a new excuse to skip classes — podcast lectures. According to a study, university students who download a podcast lecture achieve substantially higher exam results than those who attend the lecture in person.