Eves to thunder Down Under
As the women's cricket World Cup begins in Australia from today,
M.S. Unnikrishnan looks at the Indian squad and some of the other
prominent challengers
Asia Cup champions India would be sparing no effort to win the ninth edition of the ICC Women's World Cup Cricket Championship 2009, to be played in Australia from March 7 to 22, though the task looks very stiff and difficult.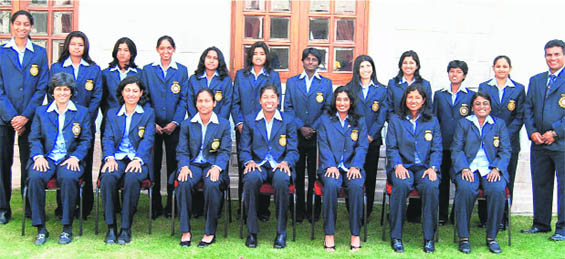 The Indian team, led by Jhulan Goswami, will look to go all the way distance this time after losing in the final of the previous edition in South Africa
'T20 is a lot like baseball'


Sourav Ganguly has bid adieu to international cricket but he still remains passionate about the sport. Ganguly speaks to Ritesh Sharma on life post retirement, cricket, reality shows and more
How did this show Knights And Angels happen?
It's all because of IPL (Indian Premier League). It's because of cricket I am here and no other reason. And I am really enjoying it. It's a new experience and I am here choosing cheerleaders.
Fisichella on the fast rack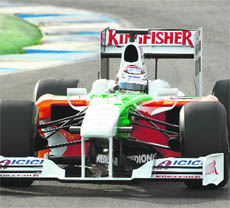 Despite heavy rains lashing the circuit, Giancarlo Fisichella of Force India was the fourth quickest on the second and penultimate day of the official test session.
Fisichella managed just 54 laps, the least among the eight runners, clocking a best of one minute, 31.547 seconds as compared to the top three of Timo Glock (Toyota, 1:30.979, 89 laps), Robert Kubica (BMW Sauber, 1:31.327, 70 laps) and Nico Rosberg (Williams, 1:31.451, 114 laps) here Monday.
Force India Formula One driver Giancarlo Fisichella during a training session at the Jerez racetrack in southern Spain. The F1 season begins on March 29 — Reuters