COLUMNS

THIS ABOVE ALL
TELEVISTA
GOOD MOTORING
AUDIO SCAN
MUSIC ZONE
WEBSIDE HUMOUR

FOR CHILDREN

CROSSWORD
ROOTS
RHYME TIME
From being the site of a heroic battle to a field of roses, Haldighati in Rajasthan has undergone a sea change, reports Tribune correspondent Jupinderjit Singh
Haldighati, the mere mention of the word throws up images of valour, heroism and honour. The battle of Haldighati was fought between the forces of Maharana Pratap and Emperor Akbar for the honour of the motherland and Rajputs. Over 20,000 soldiers were slain in the bitter clash. According to a story so much blood had been shed that it had formed a large pool. That place is called Rakt Talai in memory of those who died there.


Battle for honour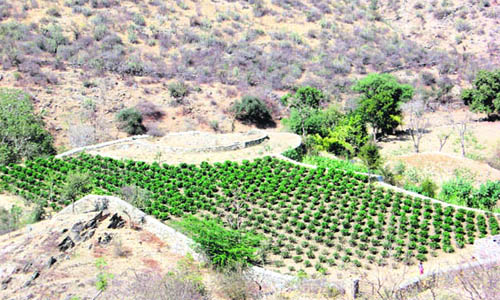 Haldighati still retains the colur of blood, albeit in a different form. Crimson and milky pink-coloured roses bloom in the valley but for just one month Photos by the writer
Tech trends ahead
Energy efficiency and mobility will be the focus of technology this year, says Prasanto K. Roy
The year that went by set the foundation for those technologies that are expected to take off in 2009, with focus on energy efficiency and mobility — a bit greener and much faster. Here are some of them to watch out for this year:
Ayurveda and healthy life
After getting a doctorate degree in reproduction biology in India, Dr Vinod Verma studied neurobiology in Paris University. She later started exploring the ayurvedic system, and is now working hard to make its usefulness known to people. Excerpts from an interview with Kuldip Dhiman
The pace of life has changed drastically, creating all sorts of health problems. What cure does ayurveda have for lifestyle ailments such as obesity?