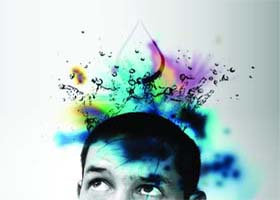 After 10+2, what next?
Usha Albuquerque
There is a collective sigh of relief as the various board exams come to a close, and students and anxious parents can resume normal life. As students take a breather after the sweat and toil of the 10+2 examinations, many are also starting to think – after school, what next? This is the time when every student, who has not already made a career choice and planned for study courses, seriously considers the numerous options available.
NCERT to introduce craft course
With the craft sector offering the second largest employment opportunity in the country, NCERT has prepared a textbook which seeks to help students find jobs in this sector or start independent ventures. Titled as 'Living Craft Tradition of India,' the textbook will be introduced from the coming academic session in Class XI as an elective subject for all streams.


Careercature
Sandeep Joshi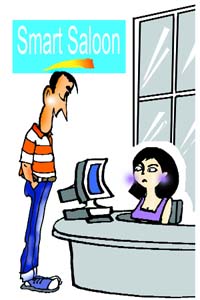 Is there a pre-interview grooming package? I need the extra edge

US no longer tempting destination for Indian students
For decades, the United States beckoned as the land of opportunity for bright, young Indians, lured by the prospect of prestigious university degrees followed by jobs on Wall Street or in Silicon Valley.
Survival of the fittest
A post-recession scenario will see a shift in hiring patterns, with companies focussing on ensuring quality rather than quantity in recruitment and a pronounced thrust on the all-round ability of those recruited to deliver.
Back-breaking jobs
Agree or not, bad jobs are a pain in the back, say researchers. A new study, led by Queensland University, has shown that if one is unhappy with one's job, chances are that one could take longer to recover from a back pain than one's less-stressed peers in the office.
Google on a hiring spree
Internet search major Google is hiring for more than 350 positions worldwide, including over 20 in India, even as the entity is trimming its workforce. According to job postings on its website, Google has over 350 job openings globally in different areas such as advertising sales and enterprise, engineering operations, finance, human resources and software engineering.
Recession blues
The vast majority of students are extremely worried about their job prospects because of the recession, according to a survey conducted in London. The study by the National Union of Students (NUS) found that 80 per cent of those at university were "concerned" or "very concerned" about current graduate employment levels and their future job opportunities.
Course chat
E-GyanKosh: A big hit among students
The online repository of study material, E-GyanKosh, started by Indira Gandhi National Open University, has become a big hit among the students. The university has digitised and put out 29,871 volumes of self-instructional print material on this repository.
PAU to train farmers
In order to impart latest information to farmers regarding agriculture and animal husbandry, Chaudhary Charan Singh Haryana Agriculture University, Hisar, would organise various training programmes throughout the state in April.
Career Hotline
Pervin Malhotra

Be a part of the world's finest Army
Be ready to slog it out to become an actor
Explore the world of technology
Opportunities galore for architects
Focussed approach will see you through