Baisakhi From bhangra beats to DJs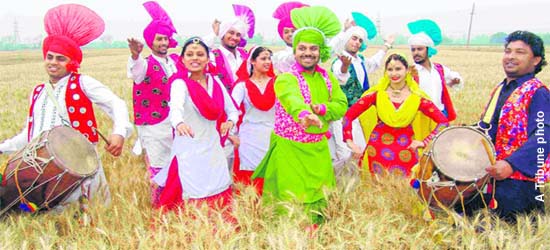 Since 1567, the festival has been an intrinsic part of the Punjabi culture. Over the centuries, the style of celebrations may have changed but the spirit remains unchanged, writes Sanjeev Singh Bariana
AS the wheat fields turn golden in Punjab, it signals a dream yield in the country's granary. The farmers are happy, while the families get set to make the annual major purchases for the house and fields. After the day's work in the fields, the evenings are spent in socialising and celebrations. The Baisakhi season lasts about a fortnight before the grand finale on April 13.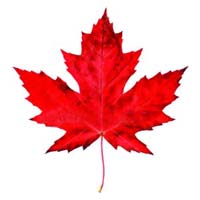 Punjabi spirit in Canada
Kamaljit Kaur Gill
THE annual Baisakhi nagar kirtan in Surrey and Vancouver is one of the largest parades organised by Sikhs living abroad. This event draws around 80,000 to 200,000 persons every year from all over the British Columbia. People from other communities also participate. The streets of Surrey and Vancouver turn into colourful Punjab with members of the Sikh motorcycle club moving ahead of the Panj Piaras.
Lisa wanted to be a journo
Prasun Sonwalkar
Lisa Ray, who is better known for her role as young widow Kalyani in Deepa Mehta's critically acclaimed film Water, wanted to be a journalist but could not fulfil her ambition. The actress, who is of the Indian and Polish parentage, said, "I had initially wanted to be a journalist, but there were so many diversions on the way. I was more inclined towards writing and not acting, as I was shy and introvert."
Happy alone
Employment, fascination for the glamour world of entertainment, desire of having freedom to party and live the high life have resulted in a boom of singles — men as well as women — seeking private space within the buzzing cities of India, writes Vimla Patil
THE story of Maria Susairaj—the good-looking actress from Kannada and Tamil films—currently in jail for helping boyfriend Jerome Matthew to murder and dispose of the body of lover media-man Neeraj Grover, is an eye-opening example of a girl who came to Mumbai to find that one big break in the world of showbiz.