However incredible or unbelievable it may sound, incest and sexual abuse of children is a bitter reality that needs to be dealt with strongly and systematically, writes Shoma A. Chatterji
Family — the basic cog in the social matrix — is termed as the final refuge and a source of comfort. But is it really so? If one were to take the case of the 21-year-old young woman of Mira Road in Mumbai, who was systematically raped by her father for nine years, then one can see that family can also be the cause of betrayal of the worst type from which there is no escape.
Is the Mira Road tragedy a live validation of the different levels of silence around the deeply camouflaged issue of incest or just a freak incident.
A study by the Family Planning Association of India stated that at least one out of six boys and two out of four girls in India are abused.
Vulnerable victims
This study explodes the myth that children are in safe hands in the company of people they know. Beca,use almost in 80 per cent of such cases, children are abused by adults or older children they know, trust or love and who can influence their behaviour by exerting power over them. The study shows that both boys and girls are vulnerable. A Tata Institute of Social Sciences study in 1985 revealed that one out of three girls and one out of 10 boys had been sexually abused as a child. Fifty per cent of child sexual abuse happens at home.
In 1996, Samvada, a Bangalore-based NGO, conducted a study among 348 girls. As many as 15 per cent were used for masturbation mostly by male relatives when they were less than 10 years old and 75 per cent of the abusers were adult family members.
The case of 50-year-old father in the Mira Road incident is just the tip of a massive iceberg called incestuous rape.
The victim bore the torture in silence because her mother persuaded her that this would rescue the family from financial ruin. The excuse used was that a tantrik/astrologer/numerologist had advised the father that 'the act' would resurrect his business. The tantrik, too, raped the girl. The victim was sexually abused sometimes even in the presence of her mother.
The heinous crime was exposed when the girl discovered that her younger sister was about to be subjected to incest after having already been raped by the tantrik. She narrated her tale of woes to her maternal uncle who persuaded her to file a police complaint.
The extensive coverage given to this case by television channels brought forth several skeletons out of family cupboards across the country. A 21-year-old girl from Ajnala, Punjab, broke her silence and complained that her father, a BJP leader, had been raping her for eight years. Medical examination of the girl confirmed that she had been violated and the father was arrested.
Another 16-year-old girl reported that her father, a landless labourer in Ishani village in Nagpur district, had been raping her for over six years. The girl complained to the sarpanch who informed the Hingna police immediately and the accused was placed under arrest.
Talking about the Mira Road case, Dr Yusuf Machiswala, a psychiatrist at Mumbai's J.J. Hospital, says, "This is a case of sexual perversion. The tantrik forced his desire on the follower so that he could perform the same act in future. Such men take advantage of depressed and frustrated people and sometimes even drug or hypnotise their followers to make them perform such acts."
According to the officers interrogating the three accused, they appeared to be unrepentant about their act. They are even talking about "compensating" for their crime with an offer of marriage of the younger daughter with the tantrik's son. When asked why the older daughter was not being considered for the proposal, the tantrik replied, "Because she has been used too much".
Legal lacunae
There is no law in India that recognises incest as a separate crime. The girl's father (in Mira Road case) will face charges under Section 376 of the Indian Penal Code, which covers rape.
The accused tantrik, too, would face the same charges under the same section. Does this imply that they are equally heinous in their sexual assault on the girl? Isn't the father a bigger and uglier criminal than the tantrik?
In a famous legal-awareness television serial Bhramar some years ago, where real life legal cases were fictionalised, one story explored the true case of a girl getting pregnant by her abusive father. For fear of social ostracism and public scandal, the parents decided to poison the 14 year old. The victim's paternal grandfather was the sole witness to this diabolic murder and complained to the police. But the man went scot-free because he had other children and if he was to go to prison, the family would have been orphaned.
Last year, a Mumbai court let off a father who raped his daughter for years because his "alleged" crime — incest — was not recognised as a punishable offence.
The infamous case of a government under-secretary is a striking example of the judicial machinery's absolute patriarchal bias in cases of child abuse when it happens within the family.
The governement official was accused of repeated sexual abuse of his eight-year-old daughter since she was three. The abuse involved vaginal and anal penetration with a finger and forcing the child to have oral sex. Neither the district court, nor the high court or the Supreme Court was willing to acknowledge any of the penetrations as rape.
On the contrary, the observations by the Supreme Court were shocking in their repeated allegations against the mother of the little girl. It accused the mother of suffering from "some peculiar psychiatric condition" and maintained that the accusation levelled against the accused was "seemingly incredulous". It had been "concocted to wreak vengeance" on her husband. Vengeance for what? If it was vengeance for raping the little girl then does it not imply that the man was guilty of the crime?
The mother of the little girl, too, cannot be absolved of guilt. How could a mother of a three-year-old female child fail to notice that her girl was being repeatedly sexually abused by her father for five long years? Her guilt as an "indifferent" and "na`EFve" mother is no less than that of the father himself. Laments lawyer Niti Dikshit, "the problem with the existing law on child sexual abuse is that there is no existing law on this".
In this case the court declared that the official's sexual abuse of his daughter was not incest at all since the word "penetration" does not connote penetration with any "foreign" object. Should this not be brought within the purview of law? Parental torture of the child — whether emotional, physical or sexual — is a gross violation of human rights.
Emotional scars
The abusive parent or relative coerces the child into participating by using threat, bribes, lies and taking advantage of the trust that the child places on him/her. The abuser is more powerful than the abused in terms of age, intelligence and control over the child — financial, emotional and physical.
Even after being exposed, "it is a tough realisation for the family. Very often, people choose to live in denial and skirt reality. This crystallises the tendency to block our feelings.
We need to face reality as it is and cope with it instead of running away from it. In dealing with it, one allows the self to go through the painful emotions and resolve the conflicting feelings thereby trying to free oneself from the responsibility of coping.
It should be talked about openly, with professional help being sought to deal with the victim's pain," explains Dr Sanjay Chugh, senior consultant psychiatrist based in New Delhi.
In Bitter Chocolate – Child Sexual Abuse in India (Penguin, 2000), her investigative book on child sexual abuse focused on incest, journalist Pinky Virani details countless stories of boys and girls whose innocence was violated by members of their families.
In most incidents of incestuous rape, the victim is reduced to a point of total submission either through subtle terror techniques manipulated by the abuser, or through open threat. If and when the child plucks enough courage to talk about his or her experience, he or she is hushed into silence, firstly for fear of social ostracism and, secondly as an escape route because the one complained to, usually the mother, is not fully equipped to handle an open confrontation.
The most horrendous cause for not listening to the child is sheer disbelief. Virani recounted her personal experience where her mother did not believe her. When help comes, if it comes at all, it is often too late.
Social support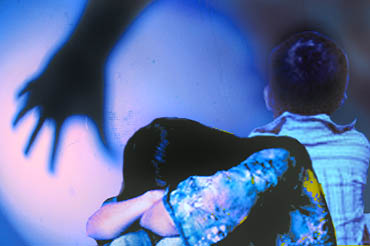 Vidya Reddy, who runs Tulir-CPHCSA (Centre for the Prevention and Healing of Child Sexual Abuse) in Chennai, says, "Most people imagine abusers to be shadowy and frightening strangers with a psychiatric disorder".
In fact, often an abuser is a "regular" person who leads a 'routine' life and is known to the victim, but has no inhibition or qualms over having sex with children."
This truth has been reinforced in the Mira Road case because those who knew the accused father well were shocked by the revelation as he appeared to be a decent and well-behaved person.
Possibly, the tight-knit family structure, the domineering role of fathers and uncles, the submissiveness of women who are mute witnesses to gross injustice and the ingrained tendency of not allowing "family shame" to be exposed whatever be the cost, are factors that help the abusers get away with it all
Chennai-based sexologist Dr Narayana Reddy says that incest is contextually different in India. "It is customary in our culture for uncles to marry nieces. Technically speaking, that is also incest. We just need to use the term carefully. But beyond that, I would say incest is prevalent in India and there should be a separate legislation to handle the crime.
"But at times, the offenders, too, have psychological problems". Some experts opine that most children, who are sexually abused, go on to repeat their experience with someone younger when they grow up because it gives them a sense of power, something they lost when they were abused as children.
Dr Chugh adds, "The psychological harm on the victim is massive as it evokes doubts, raises questions for which answers are not easy to get. The victim may suppress emotions or be filled with feelings of rage, guilt and shame. It is difficult for such victims to trust others later on in life.
"With due counselling, the victim must be made to realise and understand that what happened was not his/her fault and thus not to indulge in blaming oneself. The victim needs to stand up for himself/herself and fight the trauma. Active social support from family, friends, guidance centres and counsellors can bring the victim's faith in the goodness of human beings back."