Fashion fundas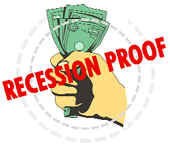 The Indian fashion industry has the potential for phenomenal growth. In these trying times, the right skillset is what will set you apart. Choose wisely, writes BULBUL CHAUDHARY
LEADING economists claim the economy is hovering on the brink of an acute recession. With recession comes the threat of cost cutting and layoff is the first step that companies usually take. The fact of the matter is that today's volatile economy offers few certainties. In this gloomy environment, it is easier than ever for employers to lay off when the economy is heading south. It is important for one to choose a career that is always in demand come rain, hail or shine. Recession doesn't need to spell trouble for one's career. Creative education offers a powerful antidote to the whims of a recession-bound economy. So, it is extremely important in such an economic environment to choose a career path, which not only interests you but also enables you to grow in your chosen career stream.


Careercature
Sandeep Joshi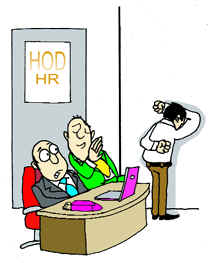 Sir, he is confident of his professional skills but shy and hesitant by nature...

Career Hotline
Breaking through the glass ceiling
On-job performance helps
Q. I am a 28-year-old commerce graduate from Meerut University with a diploma in sales and marketing. I am currently based in Delhi looking after the sales and distribution network of my territory. I have been working for five years but the problem is that there was a career break in between when I left my previous job and moved into business. Although it helped me learn a lot, now it is proving to be a stumbling block.


Mechanics of engineering
Mechanical engineering is the most diverse engineering discipline. There is hardly any aspect of life that is not influenced by a mechanical engineer. The scope for mechanical engineers in manufacturing will continue to rise as the demand for improved machinery & machine tools grows.
CLOSE to four lakh students took the all-important Indian Institute of Technology joint entrance examination (IIT-JEE) on Sunday, which makes it a good time to ponder over the fact that practically everything we use is built by engineers — from simple bicycles to airplanes and rockets, highways, dams, cars, bicycles, TVs and even the Blackberry!


Fearing losing wages, incentive & goodwill, 20 pc corporate staff dragged themselves to work in illness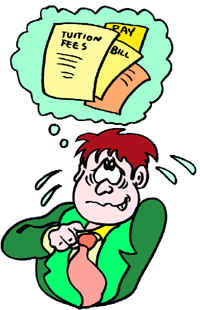 Eco crisis takes toll on employee health
THE global economic recession is taking a toll on the health of workforce, particularly worst hit are the financial and IT sectors, with the pressure on saving jobs leading to many diseases like spondylitis and obesity, industry body Assocham said.
9 of 10 Indian workers lack social security
AT a time when political parties are coming up with poll promises like job guarantees, OECD — a group of rich nations — has found that nine in 10 employees in India do not have a formal labour contract and social security benefits such as advance dismissal notices.
Laid-off workers find new jobs, less pay
HALF of US workers laid off in the past year who were questioned in a survey reported finding new jobs, but often with less pay and in a different field. The survey of 807 adults who lost full-time jobs in the past year showed that 49 per cent had found new jobs but of those, 49 per cent now earn less money.
---