Poll on, buyers gone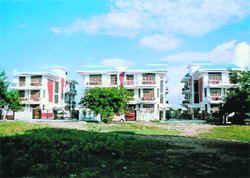 Already bearing the brunt of global recession, the real estate sector has been hit hard by the ongoing general election. Varinder Singh explains how has it impacted the realty business in Punjab
The realty sector is going through a tough phase. If the aftereffects of global recession were not enough to slowdown the realty juggernaut, real estate transactions have almost come to a standstill across the state as buyers are largely resorting to a policy of 'wait and watch' due to the general election.
Road to prosperity
Many realtors in Ludhiana, as a part of their corporate social responsibility, have started to pay close attention to the development of areas surrounding their townships
Colonisers have largely been held responsible for the haphazard growth of cities during recent times. In order to get rid of this blot, several real estate companies are contributing to the development in several areas that were forgotten by government agencies.

The above photographs show a newly constructed double-lane road and a bridge along Sidhwan canal in Ludhiana. Photo: Himanshu Mahajan

Tax tips
Unoccupied property is not taxable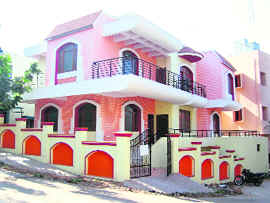 Q. I have a house in Gurgaon which I am not able to occupy because of my job in Delhi. This is largely due to my late working hours. The house in Gurgaon is lying vacant and is not being used except that a caretaker has been appointed to look after the said property. The house in Delhi is a rented house and the company has provided me a furnished accommodation. Is the income from property situated in Gurgaon taxable and requires to be added to my total income?
Hope floats for realty
With property developers shifting their focus towards affordable housing and timely completion of projects, and the Home Ministry bringing in provisions for safeguarding the interests of property consumers, things have started to shape up in the real estate sector.
LIC Housing eyes 25 pc growth in loan disbursal
Mumbai: LIC Housing Finance, which disbursed Rs 8,762 crore loans during the 2009 fiscal, is expecting a growth of 25 per cent in its loan disbursements portfolio this fiscal, a top company official said. "In FY 09, we disbursed loans amounting to Rs 8,762 crore. This year, we see a growth of 25 per cent in our loan disbursements," said LIC Housing Finance's director and chief executive RR Nair.
GREEN HOUSE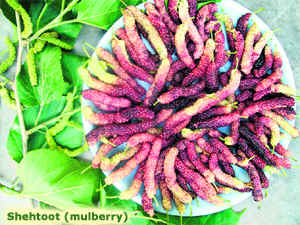 Forgotten Fruits
There was a time when we used to see these fruits every few yards. But thanks to the developments and encroachments, they have been phased out
Whenever we talk about planting, it is always about along the roadside, in the parks, institutes or societies. We have stopped thinking about the social and community planting that has many visible and hidden advantages. This has led to the extinction of a few old timers. See the accompanying pictures and those in their mid-fifties will get nostalgic.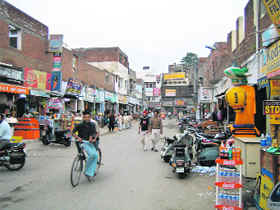 Changing Skyline
Haphazard mushrooming of commercial buildings coupled with the unplanned growth in the holy city of Amritsar has once again raked up the long-pending demand for a master plan
A plethora of commercial projects, including multiplexes, malls and hotels, are fast coming up in the holy city of Amristar. However, in the absence of planned development and a proper blueprint of a master plan, haphazard growth of buildings and malls has taken place, which is resulting in distortion of the face of this historic and heritage city.
REALTY BYTES
3C Company to invest Rs 2,000 cr on green buildings
New Delhi: The 3C Company, which is into development of green buildings, have announced an investment of up to Rs 2,000 crore over the next three years on construction of four such projects in Noida. "We develop only green buildings as it saves energy and reduces carbon footprint. The construction cost is higher by 5 per cent than regular buildings which we are absorbing," said, Vidur Bharadwaj, director, 3C Company.