OFFICE Mantra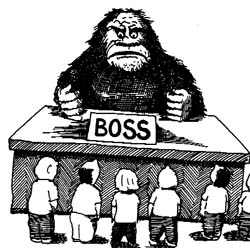 Impress your boss
To excel at your workplace, it is important that you share a healthy relationship with your boss. RC Sharma tells you how can you easily lay the foundation of a mutually beneficial relationship
In order to be successful in your career and to keep your job secured, it is imperative to have cordial relations with your boss in the organisation where you work. So, to achieve a smooth and positive growth, you should be his partner and not his 'any other subordinate'. But the million dollar question is how to manage a boss who is difficult to persuade. Bosses are generally tough to be influenced as they mean business.
Course chat
IIM-C launches new business course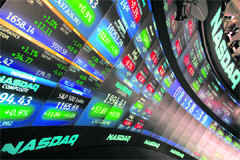 New Delhi: The Indian Institute of Management Calcutta (IIM-C) has announced a year-long executive course in international business in Delhi. The course is specifically designed to help students acquire knowledge and skill to work in international companies. "The executive programme in international business is a course which helps keep pace with today's requirement where globalisation, Internet and hyper competition have dramatically re-shaped the markets and has changed the way business is being done. Today, one has to keep pace with the customers requirement and has to bring in services and products as per global standards," an IIM-C official said.


Careercature
Sandeep Joshi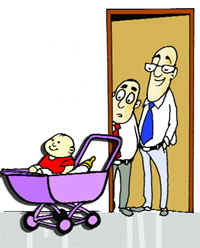 Wasn't it your idea to appoint only innocent, smart and honest candidates ?

Career Hotline
Footwear designing a hot career choice
Q. I am awaiting my results of Class XII examinations. I am keen on taking up a job in the footwear industry. Please tell me about the prospects in this field.
— Nina Sacchar
A. India's footwear industry has grown at an unprecedented pace over the last few years, touching Rs 10,000 crore. Today, India is the second largest footwear manufacturer in the world, employing over one million people.
Interview: Not a tough nut to crack
To appear for an interview is the most dreaded fear of many. But careful preparation can ensure it turns out to be a pleasant and winning experience
Once you get an interview call from an organisation, you can rest assured that the organisation is interested in knowing more about what you have in store to offer to them. The interview stage comes after the organisation has gone through your CV and found your qualifications, experience and background suitable for the advertised job. This means you stand a good chance to fill the vacancy, as approximately 10 to 15 per cent make it to the stage.
Sleepless over no jobs
A US college diploma has long been the ticket to a good job, but the deepest economic slump in decades has dampened the dreams of many college seniors
CHICAGO: College seniors in US face a hard reality upon graduation this spring: stiff competition from the growing ranks of the unemployed, from those forced out of retirement or delaying it because of the collapsing stock market, and from graduates of past years who are still searching for jobs in their chosen field.
RECESSION PROOF
Let lawyers prevail
From settling company cases to labour disputes and family cases to consumer matters — law professionals seem to be the busiest. Changing economic and social scenario has opened new avenues for them
The meltdown
Malaysia defers levy hike; Indian cooks to benefit
Petaling Jaya: Malaysia's Human Resources Minister Dr S Subramaniam has announced that the doubling of the levy for foreign workers has been deferred due to the economic crisis, a move that that will benefit thousands of Indian workers employed in the food outlets in the country. "After listening to the grouses from industry players, the cabinet has decided to postpone the levy increase," The Star quoted Subramaniam, as saying.