COLUMNS

THIS ABOVE ALL
TELEPROMPT
GOOD MOTORING
AUDIO SCAN
MUSIC ZONE
WEBSIDE HUMOUR

FOR CHILDREN

CROSSWORD
ROOTS
RHYME TIME

Earlier Feature
TELEVISTA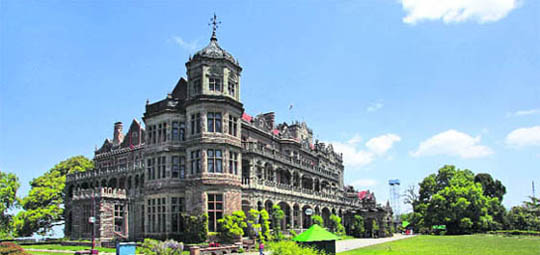 After years of colossal neglect, the Indian Institute of Advanced Study has been given a fresh lease of life as the Government of India has approved a master plan to restore the Viceregal Lodge heritage complex, which houses the institute, reports Rakesh Lohumi
It was a dream of our philosopher President, Prof S. Radhakrishnan to establish a centre for higher learning where philosophers, thinkers and scientists from all over the world could come together, engage in intellectual discourse so as to contribute for the betterment of mankind. The ultimate objective was to establish its identity as an international centre comparable with the best in the world.
'Music takes a lot of my time'
Actor-singer Imaad Shah, who was recently seen in Sooni Taraporevala's Little Zizou, speaks to Ritesh Sharma on films, music, his father and more
You have always maintained that music is your first love.
It is and it will remain. I love expressing myself with my kind of music. But I love films too. I enjoy acting and I am always open to something that is good. I can't accept and do everything that comes my way.