Wild, wild best
Think adventure when planning a summer sojourn
for your children this season
Come summer and how can summer vacations be behind. Sending parents into a frenzy, it's this time of the year that makes the parents wear a 'holiday' thinking cap. Finding ideas to keep the children busy, they leave no newspaper advertisement or pamphlet unturned to find ways to keep their angels engaged. Lending you some possible ideas to tie down your little one, we zero in not on the usual workshops or hobby classes, but ideas for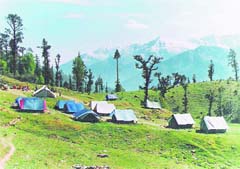 an adventure holiday.
| | |
| --- | --- |
| | |
United Colours of Bollywood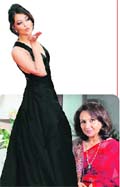 The passage from India at the Cannes red carpet this season will have a mix of old faces and new. Sharing the spotlight with veteran actor and Cannes jury member

Sharmila Tagore will be the new face of L'Oreal, actor Sonam Kapoor. Aishwarya Rai Bachchan, ever since she made her debut at Cannes by horse-drawn carriage, in a stunning yellow dress for the premiere of her film Devdas in 2002, has been a staple at the event. Along with Ash's Neeta Lulla or Armani gowns, the Indian sari too got an outing on the Cannes carpet when actor Nandita Das made it there as part of the jury
Sonam Kapoor
Up, close and personal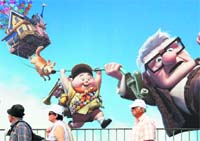 It was Up and up for this groundbreaking animated film as it made cinematic history by being the first-ever animated movie, and the first 3D one to open the Cannes festival
Animated comedy adventure Up helped lift the mood at the start of the Cannes filmfestival as cinema's biggest and glitziest gathering prepared to roll out the red carpet on Wednesday.
Play it again, Tom
After playing the fictional Harvard symbologist Robert Langdon in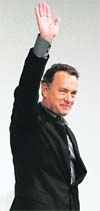 Da Vinci Code and the upcoming Angels and Demons, Hollywood superstar Tom Hanks says he is "game for" the third edition. Both the films have been adapted from the best selling novels by author Dan Brown, who has already finished the third book in the Langdon trilogy titled The Lost Symbol.

The novel is expected to hit the stands in September this year and if reports are to be believed Columbia Pictures is already planning to adapt it into a film. The story of The Lost Symbol features the celebrated fictional hero once again and the action in the story takes place within a 12-hour time period."I haven't caught hold of the book as yet but I am sure it will be much more exciting and adventurous so as an actor I am game to be a part of such an exuberant script. I would love to do roles like Robert Langdon again, but it depends," Hanks said in an email interview from Los Angeles.
— PTI

Head strong


Brooke Shields has defended pal Kiefer Sutherland after he was charged with assaulting fashion designer Jack McCollough. Shields' attorney, Gerald Lefcourt, has issued a statement, insisting the '24' star was just being a gentleman. "While at (the after-party at SubMercer), Brooke was bumped into by Jack McCollough, and Kiefer Sutherland became concerned. Kiefer has always been a gentleman in her company," the New York Daily News quoted the statement.
Brooke Shields
Kiss and don't tell
Hollywood Actor Jason Bateman might have kissed a lot of actresses onscreen, but as far as his onscreen kiss with Jennifer Aniston in The Baster is concerned, he is pretty bashful. Though Bateman did not emphasise much about the kiss he definitely lauded Jennifer's kissing abilities. "It felt ... It was a good scene, I'll say that. It was a good scene," People magazine quoted him as saying.
Jennifer Aniston
Past imperfect
No one ever had a perfect past, the idea is to get over it and move on, writes Mona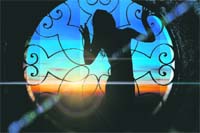 Case 1
Crisis: Twenty nine-year-old Niharika is a successful financial consultant. Her parents, who were pretty proud of her achievements, could not understand her strong aversion to marriage. Cause: Parents approached a counsellor, who, after a series of sittings, revealed that while a kid, Niharika had been influenced by the disturbed relationship of her educated and professionally well-settled parents.
Women the tougher sex
Research proves that females have stronger immune systems
When it comes to equality, men may be lagging far behind women in certain matters. For instance, the latest study by the McGill University Health Centre shows that women have a more powerful immune system than men. In fact, the production of oestrogen by females could have a beneficial effect on the innate inflammatory response against bacterial pathogens.
Parent kids row
Closer contact leads to more tensions

A majority of parents and adult children seem to be at loggerheads. Now a new study has narrowed it down, saying parents are more likely to quarrel with daughters than with sons, while adult children were more likely to quarrel with mothers than fathers. The study also found these quarrels were likely to upset the parents more than they upset the children.
Dream on
Daydreaming might take you off your immediate goal, but might help in advancing career and relationships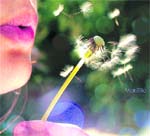 Our brains are much more active while daydreaming than previously thought, if a new study is to be believed. Conducted by researchers at the University of British Colombia, the study has shown that activity in numerous brain regions increases when a person's mind wanders. It has also found that brain areas linked with complex problem-solving, which were previously thought to go dormant while daydreaming, remain highly active during such episodes.
Renee writes
at lifestyletribune@gmail.com or Life Style, The Tribune, Sector 29-C, Chd
Be true to yourself


Dear Renee, I am writing on behalf of a friend who is very confused. Many years ago she was in love with a boy and it was only a platonic relationship. They went their separate ways but as fate would have it they met by chance again. Now she is hopelessly in love with him. She meets him off and on but he has started insisting on a physical relationship. She only wants it to continue the way it was. Please guide her as to whether to continue with her friendship with him as she is clearly not in the frame of mind to be physical with him yet.
Pet pick
Take me home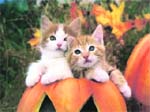 People for Animals, Chandigarh has the perfect companion for anyone who is ready to be loved unconditionally and just forever and ever:
F One male and one female kitten with shinning white and grey coat are ready for adoption. They have been sterilized and vaccinated too.
F Three beautiful adorable female and three handsome male pups, only one month old, are looking for a home. These gaddi pups have a lovely thick shiny brown coat— cuddly and adorable.
Home alone
Have you done the groundwork for your pet before taking off to your holiday destination?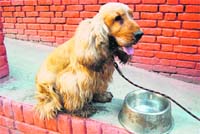 Anup Garg, a city-based businessman from Mohali, Phase 7, left for a short summer break to Dehradun with his family. However, planning and executing it wasn't an easy one. No, it had nothing to do with the kids' holiday homework or Anup trying to break the busy 24X7 schedule. It was about Sultan, their Dalmatian. 'Who on earth will look after Sultan?' The family grappled a lot with 'Wthis concern, till they reached on a consensus.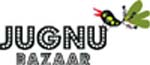 Buy for a cause
People for Animals, Chandigarh, presents Jugnu Bazaar, a sale and exhibition of hand made and recycled paper products, paintings, prints, photographs and antique tiles at Taj Chandigarh on May 17.