Bracing up for a bright future
Good looks start with the perfect smile: Think Audrey Hepburn, George Clooney, Brad Pitt, Madhuri Dixit, Julia Roberts or the cute neighbourhood hottie! Orthodontists help us get gleaming pearly whites. The profession is more glamorous than most msedical fields, won't require you to be on duty at odd hours & can help people smile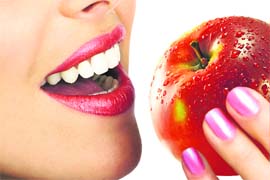 WHO doesn't want to look good? Think of the many film stars and how they start to look better and better with the perfect smile and jawline! Models, film stars, TV hopefuls, MBA aspirants and the boys and girls next door are always looking at ways and means to improve their looks. With the premium given to good looks, any imperfection is unacceptable. While make-up and trick photography can help, often, more permanent solutions are required.
Up, close & personal with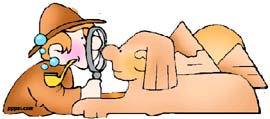 human cultures
Q. I am a BA second year student. My subjects are history, social science and political science. I want to become an archaeologist. What do I have to do and how can I manage to get a job in this field? — Garima Soparkar A. Most archaeologists work in the Archaeological Survey of India (ASI) in its exploration, excavation, epigraphy, pre-history and museum branches (for these jobs, the ASI diploma is a must).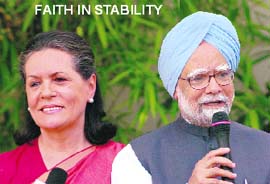 Helping the hapless, professionally
Q. Due to my interest inS social work, I want to work with an NGO. What course I should opt to study? How can I join special groups that work for people affected by natural calamities?  — Lashkar Vaid A. The best way to become a professional social worker is to pursue a master's in social work (MSW) degree from a reputed university. The two-year MSW programme combines theory, practice and community service to prepare aspiring social workers like you to work with individuals, families, groups or communities in a variety of human service settings besides instilling a commitment towards address social problems.
Careercature
Sandeep Joshi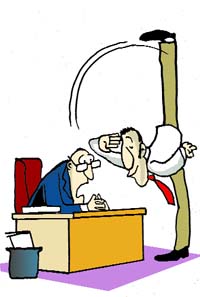 I'm looking for someone
more flexible !

Career Hotline
The world is waiting for you!
Q. I'm in my final year of political science (honours). What are the future prospects after doing MA (with specialisation in international relations) from Jawaharlal Nehru University? — Vineeta Johar
PCBM in class XII Tough but doable
Q. I am in class IX and have planned to take science in class XI. I like math very much but I love science because I want to become a doctor. Does science in the upper classes get tougher? Can I opt for PCM+B in the 11th? — Divya Panchali
OFFICE Mantra
Seek help, extend help
Asking for help is not a sign of weakness. It rather signals that you care for your work & want to make it a success and people will only respect you for your commitment
ARISTOTLE rightly called man a "social animal." From the day we are born till our death we depend on others for help from time to time be it personal or professional lives. But more often than not, we hesitate in asking for help at the workplace, confusing it as a sign of weakness, feeling shy because we do not want others to think of us as inefficient and incapable. Well, here is news for all you people out there who think this way — asking for help is, perhaps, the biggest feature of strength!
Reach out
NEXT time you find yourself in trouble, seek help as quickly as possible. But while doing so, keep in mind the following points: Explain problem clearly: The person you are seeking help from will only be able to help if he understands the problem. Explain the issue at hand and the constraints you are facing. If the problem is a result of any errors committed, never hesitate to reveal them. It is always in your best interest to rectify mistakes than to cover them up.

Animate your dreams
The Indian animation industry has posted an over 200% increase in revenues in the last six months!
ANIMATION has moved way beyond traditional cartoons for child viewing. The entire media and entertainment industry is using animation techniques profusely in television channels, advertisements, web & Internet, live action movies besides fully animated movies, which is why animation and multimedia holds significant importance as a recession-proof, new age career option.
Fortnightly Quiz-336
1. Who was the first Prime Minister of India to come back to power after completing a full five-year term in office? 2. How many seats were won by the United Progressive Alliance (UPA) in the recently concluded elections to the 15th Lok Sabha?