Play on
For those who love to combine business with pleasure, the growing gaming industry could just be what they are looking for. The Indian gaming industry, it is estimated, will be worth $300 million by 2010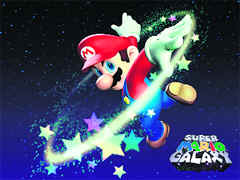 Sunit just didn't like studies; he spent all his time playing video games. Therefore, it didn't come as a surprise when he failed his first attempt at the Class XII board exams. Although Sunit may not have had any interest in conventional studies, his creative abilities and strong logical skills and passion for computer games enabled him to take up a good computer games design training programme after school. Five years later, he is working with a game design company, waiting for a patent on a new game he has developed.
Career Hotline


Maths must to become an astronaut
Q. I have just got my class 12th class (PCM) result. I want to become astronaut, so I want to take admission in aeronautical engineering. I am not very good in studies and also do not like maths much. Is it necessary to be good in study or maths for becoming an astronaut?
OFFICE Mantra
Are you a successful manager?
DC Sharma
An effective manager knows how to bring out best from his subordinates. What sets him apart from others is his ability to put the message across his team firmly without leaving hurt egos behind
Jacob and Nandan were simultaneously appointed managers. Over a period of time, Jacob proved to be very successful, while Nandan an utter failure. Wherein lies the secret of such a vast difference in their performances is a question of concern!
Get book-ed for life
It is said that there is the idea of a book in everyone and it is the ingenuity of a publisher to bring it out. So, those who love reading books can turn their interest into a worthwhile career
Do you enjoy reading books and can you usually tell which book will click in the market? If yes, then a career as a book publisher might just be right for you.


Recession Proof
Design your virtual world
Behind the construction of many palatial buildings, bridges, flyovers, etc., there is a strong contribution of CAD professionals. Their digital designs not only reduce errors but also help in bringing dream structure into reality
The meltdown
Handicrafts exports shaping up
New Delhi: With fresh enquiries beginning to pour in from the US and EU, Indian handicrafts exports, one of the worst sufferers of the economic meltdown, is likely to enter the positive terrain in the next two months, giving hope to artisans who had lost their jobs.
The meltdown
BPO, ITES jobs see decline
New Delhi: Corporate India's hiring activity saw a decline in April, with the BPO and IT enabled services industry registering the sharpest drop of 22 per cent, a report by job portal Naukri.com says. Naukri.com's JobSpeak index fell 4.7 per cent to 677 in April compared to 711 in March, but the drop was not that sharp as in the previous month, the report said.