COLUMNS

THIS ABOVE ALL
TELEPROMPT
GOOD MOTORING
AUDIO SCAN
MUSIC ZONE
WEBSIDE HUMOUR

FOR CHILDREN

CROSSWORD
ROOTS
RHYME TIME

Earlier Feature
TELEVISTA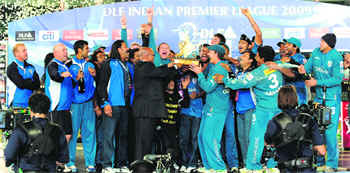 Charge of Deccan brigade


IPL-II was all about closely fought, intense encounters and the teams which held their nerves also reversed their fortunes to reach the top, writes
M. S. Unnikrishnan
Emraan turns choosy
After his hit film, Raaz — The Mystery Continues, Emraan Hashmi is back with two releases, Raftaar and Tum Mile. Ritesh Sharma chats up the actor
It seems you are really keeping busy these days
I am very busy with the promotion of two of my films, which will start soon. To be honest, I am not that busy like I used to be three years ago.