Dreams to reality...
Do it right
Haven't scored in 90s in the Class XII Boards? Fret not. A high percentage of successful people were not school and college toppers. The world is full of opportunities. When deciding on a degree course, focus on your abilities, strengths & interests followed by info about the career and the most suitable study routes, writes USHA ALBUQUERQUE


SO, you didn't get a 90per cent in your Class XII Board exams, not even close. Is this a reason to be upset, or worried? Does this mean the end of your academic career? Are you doomed? NO, not at all! Low marks are no reason for doom or gloom. Take a look around you and see how many successful people were toppers in school and college. The answer itself should give you a reason to hope, and bring the smile back on to your face.The world is full of opportunities that do not necessarily go only to those who get into top schools and colleges.
Career Hotline
You are equipped to turn fitness trainer
Pervin Malhotra
Q. I am a 19-year-old doing BSc (physical education), third year. What is the career scope for me after my graduation? What do I have to do to become a fitness trainer?
— Gurvinder Singh
I believe I can fly
Political science opens many doors
For astrobiology, study two different sciences
Careercature
Sandeep Joshi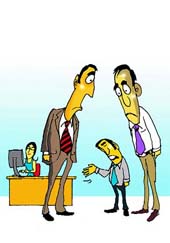 I must leave you because I did not experience any growth here.

Web of success
The IT industry is grappling with a shortage of adequately trained, industry-ready skilled networking professionals. There will be a shortage of 1.37 lakh in India alone this year! The need of the hour is to usher in a paradigm shift in the manner in which education is imparted to make it easily accessible. Distance education and online learning must be explored
THE world today is in the grip of the World Wide Web and what could be more interesting than to design that web? Indeed, a fascinating idea. And with nearly all businesses of any dimension hosting web pages, a career in web designing is the most sought after these days come rain, hail or shine.
Time to reboot
IN recent months, a common phenomenon that most media have been echoing is the global financial crisis. Since then, analysts and industry experts have waxed eloquent on the issue, terming it as recession, downturn and slowdown. More than the term, it's the impact that has led everyone to take notice. The global financial turmoil has adversely affected all industries alike, from information technology, manufacturing, BFSI to telecommunication with varying levels of impact.
Beating blues, the yoga way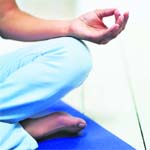 Economies go through ups & downs: It's like the seasons, say experts. SAURABH MALIK chats them up on how not to let the recession get to you & finds out yoga holds the key to sanity in these trying times
If the economic meltdown has left you with frozen enthusiasm, you can actually twist and turn to get going. No, it's not about wriggling out of a situation, but performing asanas to beat the recession blues. That's right, you can add pace to your life even when slowdown is holding everyone back simply by turning to yoga — at least this is what yogic gurus, and even academicians are talking about.