A missed opportunity
Nina Lakhani
In The Kitchen
By Monica Ali. Doubleday. Pages 432. £10.79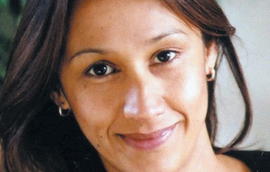 Chefs have not fared well in recent fiction. In Irvine Welshís last-but-one novel, The Bedroom Secrets of the Master Chefs, Alan De Fretais was about as appealing as the proverbial reheated souffl`E9. Marrow, by Tiffanie Darke, a former close friend of Gordon Ramsay, was about an arrogant, sex-obsessed (and entirely fictional) celebrity chef. So it is interesting to see how the bullying ignoramus of popular legend will appear, when given the light touch of Monica Ali.
Gabriel Lightfoot is executive chef at the once-grand Imperial Hotel in Londonís Piccadilly. He is a 42-year-old with plans: open a classic French restaurant, marry Charlie, his red-headed, jazz-singer girlfriend, and spend more time with his family in Lancashire. But his life begins to fall apart after the accidental death of Yuri, a kitchen porter and illegal immigrant. The subsequent chain of events slowly exposes the fragility of Gabeís plans, his relationships and his whole identity. Plagued by nightmares and desperate for sleep, his search for any meaning in Yuriís death produces one of the best lines in the book, from the Russian commis chef, Nikolai: "The significance of Yuriís death is that it is so insignificant. That is why it is so troubling. That is why you dream."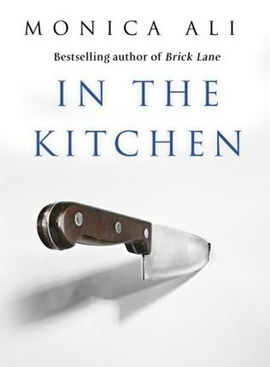 This gets to the heart of the story Ali is trying to tell: that without families and friends with whom we share a history, relationships can become so ephemeral that it doesnít seem to matter whether a person lives or dies. Gabe presides over a multinational workforce of waiters, chefs and porters, but the hotel doesnít care about the former doctors and child soldiers it employs: every immigrant has a story which is irrelevant in the kitchen and Yuriís death is nothing more than a messy inconvenience.
The setting of the book is undeniably fascinating: the hidden world of Britainís illegal immigrants, who come and go without most people ever noticing that they exist. But this novel is a missed opportunity. It is full of ideas that are not sustained by its characters, which makes it dense and frustrating in parts. The pace is unhurried and the story somewhat slight, neither of which would be a problem if you felt connected with the characters. But you donít. Some are inadequately developed, while others are unconvincing clich`E9s. Just as Benny, a former soldier from Liberia, begins to draw you in, you find there are no more opportunities to understand him better.
All the while, Gabeís father is dying of cancer. Having escaped his dreary mill-town in search of Michelin stars, Gabe returns home for the first time in years and is forced to reconsider his version of childhood events. Some of Aliís most convincing dialogue is between Gabe and his sister, Jenny, as she shatters his memories of their mother as a fun-loving, spirited housewife whom his father oppressed. In truth, she had suffered from devastating bouts of depression and mania ó something Gabe had never known. There are moments of absorbing insight into Gabeís character, but not enough to sustain 400 pages. The last 100, in which Gabeís descent into madness speeds up, almost rescue the story. But this welcome change of pace comes too late; by this point, you still donít know Gabe well enough to care. Less believable still is his swift recovery: to have him go from full-blown manic to reflective grown-up in a matter of days somewhat undermines the truth of his experiences.
What made Aliís Brick Lane so engaging was the strength of the characters. None of the characters here get under the skin. This is a bold novel from an intelligent writer who is determined to explore difficult relationships and uncomfortable conditions in 21st century Britain. Unfortunately, important issues arenít enough.
ó By arrangement with The Independent