That's my boy
Influenced by the fathers, these sons follow in their footsteps

I want to be like my dad when I grow up. As kids we hero-worship our fathers and want to inherit their gifts, be it professional or physical. However, as we grow up, we decide to script our own career story. But there are some who do follow in their dad's footsteps. On Father's Day, Lifestyle highlights offspring who love to do what their fathers did.


Sunder Singh, Charandeep Singh , D.S. Kapoor and Sujan Singh (clockwise).

To Pa, With Love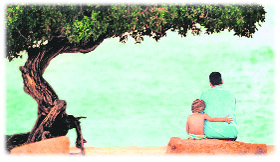 Lakshya Suri, a student of MBA from the city is confused with the latest upcoming, which of course is already a trend with the city. 'Now, what do I gift daddy on Fathers Day,' he asks his sister. Lakshya unknowingly points towards the increase in the number of D-days in India. All the same, it's not about showering gifts or scribbling beautiful notes on a card, and it is certainly not about emoting feelings.
Villain in shining armour
Shiney's alleged rape case stirs a debate—Do the rich and famous get away after committing a crime or are they a soft target?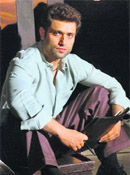 So here's the story. Actor (Shiney Ahuja) rapes maid when wife and kid are out of town…Gross! But then what's new? It's not for the first time that something so disgusting has happened, a man of the creamy layer exploiting a member of the under-privileged. And now, when everyone is busy guessing whether Shiney is 'guilty' or not, we rewind a little in the home turf to the still un-settled Nari Niketan case. The victim is still awaiting justice though the recent news report says, 'Maya the nurse cum attendant has been arrested for allegedly destroying records pertaining to the menstrual cycles of the inmates'. It may sound a little cynical but if the victim were an influential person, the case would have been solved by now.
Changing lanes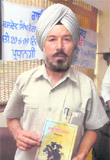 Writers are born and not made " and those who disagree to agree to the fact may kindly meet Baldev Singh Sadaknama, once a full time truck driver and now an eminent Punjabi litterateur of over fifty literary creations in poetry, novel, drama and short stories. What a versatile and wonderful transformation for Baldev Singh hailing from a sleepy village of Chandnavan near Moga. Though later he secured masters degree in Punjabi literature and took to teaching which somehow could not fire his imagination. As ordained the urge to do something exceptional drove him to Calcutta where started plying taxi and later trucks as a driver and succeeded in owing a good fleet.
Photo: Vinay Malik

Matka chowk

Brand bargain
Chandigarh is hung up on name brands. People in our city are willing to shell out a lot of money to display a Nike or Nautica logo. Name brand is an ingenious piece of marketing strategy, which enables a cheap fabric to turn into something that people will pay dearly for. I always thought the Abercrombie and Fitch t-shirts would only survive one wash before those start looking like mopping rags.
Life story
The poems would evoke a sense of empathy in readers as all I have written is just truth and truth is common to us all," says Sushil Bansal Sheel, who released her books, Ahsaas Ke Pal and Anmol Pal at Central and State library, 17 in collaboration with the American Council. Ahsaas Ke Pal is a compilation of 90 verses that are based on her life experiences. "Life is the most influential teacher in itself.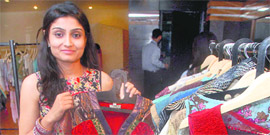 Simply stylish
Who says you can't look gorgeous without digging hole in the pocket. The launch of Aura- lifestyle fashionode, by Panchkula- based designer Gunjan Nagpal offers a variety, which is elegant, stylish, traditional and modern at the sane time.
Right pitch
After playing a rustic villain in Omkara, Bollywood actor Saif Ali Khan is now playing a Sikh in his forthcoming film Love Aaj Kal and took Punjabi classes to get the right accent for the role.