PUNJAB
HARYANA
JAMMU & KASHMIR
HIMACHAL
REGIONAL BRIEFS
NATION
OPINIONS
LETTERS
BUSINESS
SPORTS
WORLD
BRIDES WANTED
GROOMS WANTED
OTHERS
HOW TO PLACE ADVTS
Friday, June 26, 2009, Chandigarh, India
Updated at 3:00 am (IST)

BREAKING NEWS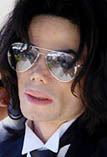 Michael Jackson dies at 50
Los Angeles, June 26
Pop icon Michael Jackson has died of cardiac arrest, according to media reports. Jackson, 50, suffered a cardiac arrest at his Holmby Hills home and paramedics were unable to revive him, an entertainment website reported. The website reported that the pop star suffered cardiac arrest just after 12:00 pm (00.30 IST).
Maoists strike as PC visits Orissa
Blow up railway station, loot block office
Bhubaneswar, June 25
Maoist guerrillas on Thursday blew up a railway building and damaged three mobile phone towers in Orissa's Koraput district, hours before Home Minister P Chidambaram visited the district to review security preparedness, officials said.


CM meets top Army officer
Behenji unveils statues in a hurry
Lucknow, June 25
Pre-empting a stay order by the Supreme Court to unveil the statues and memorials built with public money, Uttar Pradesh Chief Minister Mayawati today hurriedly unveiled them without much ado and did not wait till July 3.
CAST YOUR VOTE
Should Indian students continue to go abroad for studies?

EDUCATION
JOBS & CAREERS
HEALTH & FITNESS
SCIENCE & TECHNOLOGY
REAL ESTATE
SPORTS
TRIBUNE CLASSIFIEDS
Monsoon Forecast
No need to panic, says Agri Ministry
New Delhi, June 25
A day after India's Met office made official the worrisome prediction that monsoon rains would be below normal this year and that the situation may turn out to be most critical in northwest, the Agriculture Ministry on Thursday ruled out any panic-like situation so far as the country's food grain production was concerned.

Sibal eyes education renaissance
New Delhi, June 25
Indian education might finally have its space in the sun, with the government today promising to rid it of stress and overprotection.
Govt plans survey to assess drug abuse
New Delhi, June 25
Warned of hazards of growing drug abuse, the government is planning to commission a national household survey to determine the extent of drug consumption in India.
NDA 60 Glorious Years
1857 The First Challenge
E - Revolution 2005:
A Two-day IT conclave
Assembly Elections - 2005
Turbans
Chandigarh is 50
125 Years of The Tribune
India: The Tasks Ahead
India at Sixty
A Tribune Supplement
EARLIER FEATURES
On Sundays
On Saturdays
Bhakra to reduce water supply to 4 states
Chandigarh, June 25
The Bhakra Beas Management Board (BBMB) today decided to reduce water supply for irrigation to Punjab, Haryana, Himachal Pradesh and Rajasthan in the wake of the delayed monsoon and inadequate melting of snow.
Punjab seeks 26 pc hike in annual outlay
Chandigarh, June 25
Punjab is all set for a quantum jump in economic growth. Chief Minister Parkash Singh Badal will present the state plan outlay of Rs 8,625 crore for 2009-2010 before the Planning Commission of India tomorrow for approval. This is 26 per cent more than the Rs 6,224 crore outlay for last year.


So close and yet torn asunder
Chamliyal (Indo-Pak border), June 25
Parveen Ismail finally made it to Chamliyal village today after managing to travel nearly 400 kilometres from Baramulla, hoping to meet her in-laws and cousins living in Pakistan when the border was briefly opened for the annual mela at the Baba Chamliyal shrine.

Parveen Ismail arrives for the annual Baba Chamliyal mela near the Indo-Pak border on Thursday. The security forces, however, did now allow her and other devotees to meet their relatives living across the border. A Tribune photograph

Poor monsoon this year
June 25, 2009

Maoists ready for talks, truce
June 24, 2009

CPI-Maoist declared terror outfit
June 23, 2009

Advani stands by Jaitley
June 22, 2009

Lalgarh thana recaptured
June 21, 2009

Govt returns Gujarat's anti-terror bill
June 20, 2009
Crackdown begins to reclaim Lalgarh
June 19, 2009
Maoists form human shield in Lalgarh
June 18, 2009
PM talks tough on terror with Zardari
June 17, 2009
7 more students test positive
June 16, 2009