Sites of concern
For Iranian's staying in the city, Twitter and Facebook have become the most effective media tools since the Iranian crisis struck
Question: Where do you find latest updates on the Iranian outrage? Another one, where do you catch shots of violent civil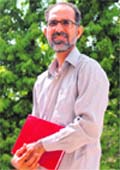 unrest, and police action in a state that redefined the meaning of rogue. Where can you find an expert opinion and critical discussions on the ground realities of a burning country that has turned cold and red from the death of innocents? Answer: Twitter, Facebook, YouTube, and Flicker. Surprised? Don't be, well, if you are among the global voices that are screaming out with pain for Iranian outrage victims, these are your sources of minute-by-minute happenings and not CNN or BBC.

n Breaking news
Abbas Abbasi, an Iranian Ph.D student from English department, PU.
Of grace & poise
Belly dancing is not just pleasing to the eye, but mind and body as well, says this duo from Kazakhstan
Her body cascaded effortlessly like silk. Lost in her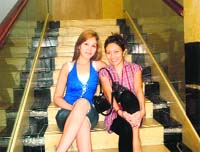 own world, she was enjoying her individuality and freedom. Seemingly comfortable in her skin, she moves around with utmost grace, mesmerising the audiences, who had never imagined belly dancing to be a 'class apart' dance form. The event was a belly dance performance at Hotel Taj, Chandigarh by dancers from Kazakhstan, and it sure turned out to be a revelation for many.
n

Let's dance
n Belly good for health

Nilufer Ergasheva and Farangiz

Success mantra
Eating healthy, leading a healthy life style and being in the company of the right people is the fitness secret of Bollywood actor Deepika Padukone. "I think it is important to eat healthy and lead a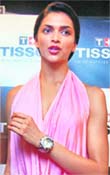 healthy life style and be surrounded by the correct kind of people who keep you grounded and to lead a positive life is important," she said. On co-star and producer Saif Ali Khan's alleged refusal to promote their forthcoming flick Love Aaj Kal, the actor said, "I am doing my own promotion and travelling for the promotion of the film. I am looking forward to see the reaction. Because I think we have made a fantastic film." Asked about her favourite actor, she said, "I have worked with several actors. Shahrukh in the beginning, Akshay, Saif and Ranbir. Everyone has got a different style and personality. It's very difficult to choose and compare." To a query about a telgu film, she said she is doing a song in an untitled Telugu film. —PTI
Deepika Padukone
On a hot summer day…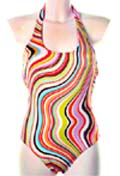 Fish out swimwear that shouts sheer comfort, sizzling style and swims away the summer blues!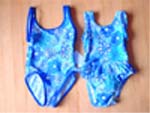 We might hate summers for various reasons but for once let's accept the little good that comes along. At least one positive thing about summers is it gives us a chance to enjoy water sports all the more. It's also the reason we see all the swimming pools in the city buzzing with activity. But before you step out to take a splash in water, here are some tips to how you can do it in style. Available in the market is a range of swim gear that's trendy and comfortable.
For art's sake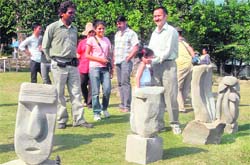 Art and artists have always taken pride in getting associated with a social cause. Be it putting on canvas the environmental issues, concern for female foeticide, education for girl child, cricitising economic disparity, art has raised several questions and even have provided much sought answers. But, in a bid to portray society's flaws, it has often forgotten to take up its own issue, "The reason we decided to conduct a workshop just for the art's sake.
— Photo by Vinay Malik
Bright 'n' beautiful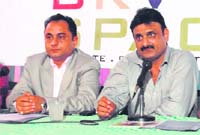 What's common between a kindergarten class, a hi-end designer showroom and a library? Don't rake your neurons, here's the point—Customised furniture. Be it institutions or designer retail outlets, if you want impressive clientele, you need impressive ambience. And catering to the growing demand of customise furniture is BRV space, with launch of their new range of institutional and retail furniture line. — Photo by
Pradeep Tiwari
Rajiv Khanna (Right), head, marketing & operations BRV space.
Sheer joy
This season, drape your room in an elegant flair
It's the transparency of a fabric that brings light into the house. And when the fabric is sheer, it sure steals the show. For a bright with an airy quality decor, summer categorically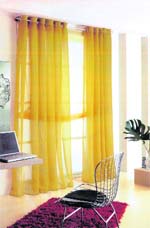 spells lighter hues, especially when one talks of curtains. Available in a wide variety, curtains in pastel hues and lighter fabrics like cotton suede, linen, organza and net are the most liked.
Check out
l Jain Furnishing-7
l
Krishna Carpets-17
l
Navyazari- design studio –34
l
Fabindia-9