Shoot at site
A combination of wander-lust and shutter-happy fingers of a few city photographers has yielded in a few memorable picture travelogues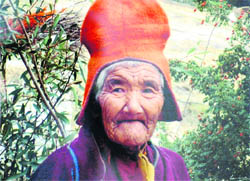 Some travel for self, some for people around. For those, who perceive wandering around as a legacy that's bound to be passed on, travel means far more to them than mere sight seeing. It is sharing their experiences with others, making them sense the ambience of a place, understand its culture and traditions, bringing them closer to people who they've never met. They brought out travelogues but of a different sort, not in the much-expected encyclopedic form, instead through pictures that seem alive, tell tales of every city, town or village that they captured.
Call of the valley


Reining supreme as a colossus musical genius on the world music scene for over six days, Padmabhushan Pandit Shiv Kumar Sharma is regarded as an intuitive seer who not only transformed the Kashmiri folk instrument santoor worthy of Hindustani classical recognition but also international appreciation. Both nature and man seemed to have collaborated to shape the aesthetic temperament of Shiv, disciple and son of acclaimed musicologist Pandit Uma Dutt Sharma.
When love and hate collide
The much-hyped romantic comedy Kambakkht Ishq, will see Akshay and Kareena in a love hate relationship
The box office is on a roll after a long lull thanks to Kabir Khan's New York that got a good opening at the box office. Now the Hindi film industry is pinning its hopes on Akshay Kumar and Kareena Kapoor's much-hyped romantic comedy Kambakkht Ishq to keep the cash registers ringing.
Lara goes Simpson's way
Lara Dutta to endorse the Indian adaptation of Pizza Hut's, Cheesy Bites
Bollywood beauty Lara Dutta is set to do what American actor-singer Jessica Simpson does - endorse the Indian adaptation of popular food chain Pizza Hut's campaign for its new dish called Cheesy Bites.
Prince of hearts
Bollywood actor Vivek Oberoi will be seen romancing three heroines in his much-awaited action thriller Prince, which will hit the screens December 11. Though the names of the female actors will be revealed later, a press statement has confirmed the number of actors. The thriller is being produced by Tips Films.
Net issue
Priyanka Chopra latest to catch the Twitter bug
After many celebrities, Bollywood actor Priyanka Chopra is the latest to have taken to social networking website Twitter in a big way. "Priyanka has recently taken to Twitter and she is quite regular as she updates her account at least once a day," a source close to the actor said. The Twitter page of the actor, who created waves with her performance in Fashion and Dostana, can be found on www.twitter.com/priyankachopra.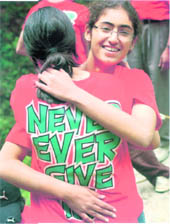 Board-ly speaking
Kapil Sibal's decision to make Board exams optional, finds favour in the city
Religion, cricket, Class X Boards…quite a few things Indians are sentimental about. Like we said, utter Boards and everyone has an opinion, even the neighborhood grocery seller! Human Resource Development Minister Kapil Sibal favouring a single school Board, doing away with marks, making Board exams optional, might have opened a string of 'Would it work' discussions. Leaving the logistics to state boards pen pushers, national boards bureaucrats, MHRD stiff necks; here's asking the ones to whom it matters the most, who are going into tenth, are in tenth and just out of tenth.
New Boys on the block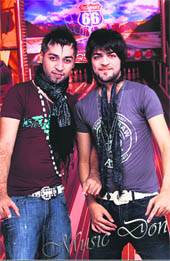 ADBoys? The guys have got to be from the UK. Doesn't the name suggest it all?Jazzy B, Juggy D…haven't we been brought up on staple crossover music diet? But wait! ADBoys, the two brothers, Aditya and Diwakar, have already sent the music lovers reverberating with two hit singles and have everything else to their credit to take on the league with the just-released Jhoomo Re Jhoomo and Punjabi Munde from Kisaan. Lifestyle catches up with the two young brothers over the phone from Mumbai. Back to the beginning. The addictive Nagara Nagara from Jab We Met has quite an accidental twist to it. Yeah, sang it too. "We were vacationing in Mumbai and ever since childhood we've been crazy about music. We met music director Pritam, he really liked our voice and after one month or so we were doing the song," Diwakar, 19, sets the frame for a string of queries and adds "Bhootni Ke from Singh is Kinng just followed."
sms lingo, LOL!
I dnt kno wt r u sayn - does it ring a bell? Yes, well then you must be a youngster. The growing trend of SMS language among teenagers has paved the way for a new type of language, say linguists. Language experts are of the opinion that SMS has led to a creation of a new form of language and way of communication.
Sad statistics
Only three Malay-Indian students in Parek have applied for Dermasiswa or education aid for further studies in last four months. A publication quoted state executive councilor Dr Mah Hang Soon, as saying that the state government was concerned about the low education aid requests from the Indian community against 205 Malays and 170 Chinese students' requests.
Don't feel safe? Carry blade!
One in ten teenagers living in Britain's knife crime hotspots carries a deadly blade to feel safe, finds a new survey. A majority of the respondents also admitted to tooling themselves up to gain respect from mates or for protection.
Of matrimony 'n' melodrama
Rakhi Sawant and her 16 wooers provide quite a few laughs to the reality show audience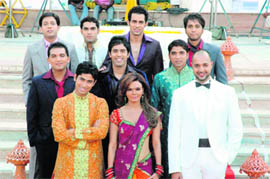 She's done it again. When it's Rakhi Sawant, bizarre, sensational and shocking only make an understatement. So, when she announced to the world that she would enter into matrimony the grand way— (read) reality show, we rose from our graves to know who would be the future Mr Sawant. Her exact words were, "If Kareena Kapoor can set a trend of size zero, why can't I start a swayamvar." So, the selected 'lucky' grooms (they looked more like dysfunctional clones of Raj from DDLJ) made their royal red carpet entry on Monday night.
launch pad
Mane news
Clothes define fashion but did you know that you can accessorise your dress with your beautiful hair? If no then, Sunsilk Thick & Long Shampoo and Conditioner is an answer to the above question. Girls with short hair often complain that they cannot do much with it. So girls, long hair is back in vogue. One can be absolutely innovative and experimental with long hair as it can create variation on the different looks one would like to carry.
tone
Lapping up luxury?


We've lost count of schools that provide luxuries in the name of AC, hi-tech facilities, remote controlled devices and everything else under the sun. While that's good in certain ways, but is it turning our youngsters into 'touch me not' fragile generation rather than toughies who never learnt to rough it up? Let's ask the ones a little senior