rapid-fire round

"Oops, isn't it Chidambaram?"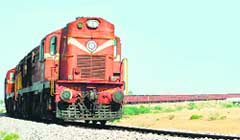 The Budget may spell good news,
but when it comes to some budget gyan, the youngistaanis seemed a little lost about the jargon and the name game. Some of the youth even surprised us with their deficit of fiscal knowledge . Here's a quick round-up of how they scored...
Who's the Finance Minister? Just pop the question that who presented the new Budget and they know it's the Finance Minister. But they get the name wrong. While a few got it right, most of them still thought that P.Chidambaram (PC) presented this year's Budget. Hmmm…we wonder what Pranab Mukherjee (PM) has to say on it.

Beyond all things budgetary
Is Budget day like any other day in the life of our

youngistaanis? We catch the mood on the tricity's geri route…
Price rise, inflation, exemptions, disinvestment, subsidies…if these words sound Greek to you, either you must belong to the woods or a community called students. Whether or not the General Budget brings soaps or sops, students somehow are always aloof and unattached to the whole idea.
Gunika Khurana
Half hearted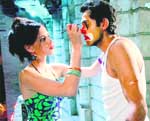 Very few successes in first half of 2009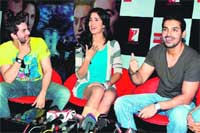 As 2009 moves into its second half, the Bollywood box office can look back at just a handful of success stories. While a film producers' strike resulted in a virtual drought of movies for two whole months, the poor quality of the few that were released didn't help either.

Bollywood actors Katrina Kaif, Neil Nitin Mukesh (L) and John Abraham talking to the media during the promotion of their new film New York in Mumbai on Saturday night . PTI photo
Organically yours


Kailasa Chaandan Mein is an organic album: Kailash Kher
Noted Bollywood singer Kailash Kher, who shot to fame with the famous Allah Ke Bande, says his new album Kailasa Chaandan Mein is organic as only traditional instruments were used in creating its music. "We have not used any electronic instrument in Kailasa Chaandan Mein. I would rather call it an organic album as only instruments like morchang, ektara, chimta, kartaal, mandolin, saaz, ud, bagal-bachcha, ravan hatha were used in all the songs," says the sufi singer.
Sans sanity
Sampath makes 'insane' music for Aamir's Dhobi Ghaat, Delhi Belly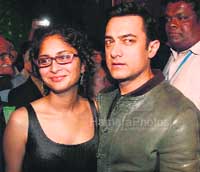 Last year, he was in the news for making filmmaker Rakesh Roshan pay Rs.20 million in a copyright infringement case. But right now composer Ram Sampath is upbeat about more creative things - he is composing "insane" music for two Aamir Khan Productions' - Dhobi Ghaat and Delhi Belly. While Delhi Belly is being directed by ad filmmaker-turned-director Abhinay Deo, Dhobi Ghaat is the directorial debut of Aamir's wife Kiran Rao.

"It was really nice and easy working with Kiran since we are very good friends since a long time. She is extremely good at her work and is an incredible filmmaker. It's been nothing but a pleasure working with her," Sampath told IANS in an interview.


Net working

Bollywood actors Aamir Khan and Deepika Padukone during the Tata Open All-India Senior
Ranking Badminton Tournament at the CCI in Mumbai on Sunday. PTI photo

Designed for the role

Actor Sonu Sood performing during the annual function of International Institute of Fashion Design in Nagpur on Sunday. PTI photo
Music magnified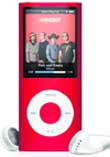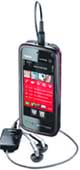 Music phones loaded with features are expanding music libraries and also the experience, weaning away many from the I-pods
Of course, mobile phones have changed our lives. For good or bad, well that's debatable. And till anyone gets down to a conclusion, 'It's walk when you talk'. Coming back to the change in our lives, there's a 360-degree one in listening to music. Mobile phones have brought a huge change in the way we have been enjoying music. We have lefty behind the days of Walkman, CD man, and even I-pods, for mobiles provide everything that defines music.
Star sign
Driven by digital


She wants to see herself on the silver screen one day. "Certainly not running around trees," she smiles. "I would want to do something substantial." Meet Sneha Wagh, the leading lady from NDTV Imagine's Jyoti, who read computers upside down before she got on to exploring the world of acting. "I have a computer science background, which is why I love every piece of technology that hits the market," says Sneha. "Trust me, whether you want it or not, you cannot ignore technology. I am totally in awe of it," she adds. More from the science kid…
Geek SPEAK
Rain drain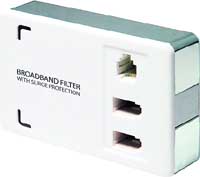 Rains bring in the much needed pleasant atmosphere after a baking summer, and the water drops splashing all over the place are just a delight to watch, On the same time suddenly, your PC can show you some fireworks and then shuts off. The same PC that was running perfectly well all this while and now you could be left stranded hoping that you had saved the file you were working on, and on checking you realize that your hard disc drive had crashed and you had forgotten to back up your data, be it an Expert or a amateur this can happen to any one of us. What most PC users don't realise is that the monsoons bring with them a lot more than just pleasant weather.
Haute pick
Stop & Watch


Now you can easily detect the nearest place to sit down and boot up your laptop with the WiFi Detecting Watch. At the touch of a button, this functional yet stylish watch will reveal the strength of local WiFi connections up to 100 meters away. You can see all available connection points and select the best location from which to hook up.  The WiFi Detecting Watch is also a good-looking timepiece with all the functionality you'd expect. In addition to the time, it features an alarm, stop watch, countdown timer, hourly chime, dual time, lap memory, world time zone mode and calendar. It's also shock proof and water resistant to 100 meters.  

Car Seva
Shell Lubricants, unveiled Skoda World Rally Championship car, cut in half. The cut car showcased in Delhi,demonstrates Shell Helix Motor Oil's Active Cleansing Technology.
Tracked
American Megatrends India (AMI India) today launched their vehicle tracking system (VTS) brand Falcon-i. Falcon-i has been designed, developed in India and will be manufactured at the AMI India's factory located in Chennai. After extensive research on market requirement Falcon-i is set to be rolled out across the country. The VTS will cater to more then 40% of the current market needs in terms of monitoring, controlling and managing large fleets. —TNS
Passing of a poet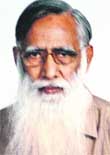 The literary fraternity mourns the demise of Punjabi poet, Prof Bhushan Dhyanpuri
The literary fraternity and friends mourned the demise of acclaimed Punjabi poet Bhushan Dhyanpuri, who passed away after an illness here. Hailed as the satirist poet and prolific writer of Punjabi verse, born and raised at Dhyanpur with his original name Beanti Saroop Sharma is better known as Bhushan Dhyanpuri, his pen name. He had retired from Government College Ropar as a professor of Punjabi literature. All of 65, he is survived by his wife and two sons settled abroad.
Yeh Lamhe!
To mark its 12th anniversary, Hotel Pallavi has renovated its restaurant Lamhe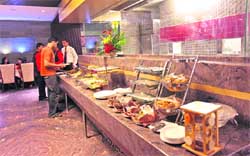 In the season of traditions being gift-wrapped in contemporary glitz and glamour, another re-launch happened with Pallavi renovating its restaurant Lamhe, to mark their 12th anniversary celebrations. The fine dine multi cuisine restaurant got a makeover of sorts, coming out of its traditional Rajasthani look to a more chic, trendy interiors and few surprises in their menu. "For the past 20 years, we stuck to our traditional look. But, we needed a change and this was the feedback that we were getting from our clients too.
Picture perfect


Eating healthy, leading a fit life style and being in the company of right people is the fitness secret of city-based boy, Pardeep Babbar. An engineer by profession, he has won the title of Mr Photogenic '09 in Mr India International '09 held in Delhi on Saturday. While his inspiration came from his parents, he says his parents always wanted him to do something different in life. With 35 participants from across the country, 5 participants were from the city. He has also won the title of Mr. Chandigarh first runner-up and Mr. Best Physique in CIPA's Mr.Chandigarh '09. — TNS