TREND MILL
Painting the town red, green & yellow!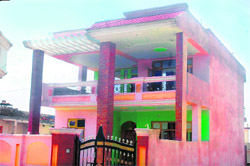 LEAF green, sunshine yellow, earthy tones of brick, rich hues of copper, the unmistakable red of the falling leaves of the stately Chinar, the vermilion of Kashmiri chillies drying on windowsills in autumn… Well, it's not the fashionista's colour palette for this summer but the exteriors of many houses in Jammu!Having left the myriad colours of bountiful nature behind in the Valley due to government jobs, business or militancy, of Kashmiri Pandits and Muslims are going all out to recreate the colours of their surroundings in the City of Temples.
Balle balle Jalandhar to Karnal!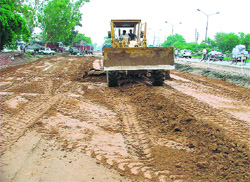 Six-laning of GT Road ups land prices along NH-1
SIX-LANING of National Highway No.1 from Jalandhar to Karnal has jacked up prices of land along its route, particularly in Ludhiana, providing a much-needed breather for the realty sector reeling under the meltdown.As soon as the project to widen the road to meet international standards began two months ago, residents of villages and cities who have land touching the road hit a jackpot. For the last few days their phones have not stopped ringing.
What the colours say
Blue: Natural and easygoing, you prefer a calm and restful environment at home. Blue signifies water and sky, so you are always attracted towards outdoors.
Tax tips
Wealth tax
The long & short of it
Q. The Finance Minister in his budget speech stated that the wealth-tax limit is being raised from Rs 15 lakh to Rs 30 lakh. What is meant by the wealth-tax limit and wealth-tax is payable by whom. Also please explain what is covered for charging of wealth-tax.
Mumbai most preferred for investing in property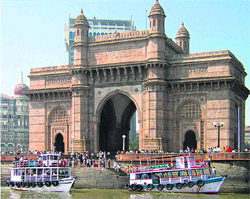 THE country's financial capital Mumbai ranked as the most preferred destination for investing in properties, while Chennai has displaced Bangalore in the South, a survey conducted by an online portal said. The survey, "Trend in residential space across top cities in the current scenario" ranked Mumbai as the most preferred destination to invest in property while in south, Chennai was the first place for property investments, overtaking Bangalore.Cities like Patna, Nashik, Tiruchirapalli and Madurai have also become favourite destinations for property investments, the survey said.
REALTY Bytes
Realty April-June net seen slumping as sales dip
MID-CAP real estate developers are expected to show a slump in sales by half to as much as 90 percent in the June quarter, as home buyers stay clear of purchases, according to a poll of brokerages.
GROUND REALTY
Fountain of Delight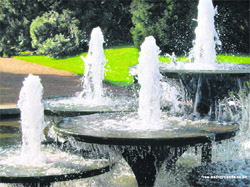 Always wanted a fountain in your garden but thought it meant too much work and money? Fret not, writes JAGVIR GOYAL. Technology has made it possible for a fountain to be fitted just about anywhere SINCE ages, fountains have fascinated. They have made even the most serious of stop and watch the playful movement of water, enjoy the rhythmic dancing of lights to the pulsating music, feel the light spray on the face, extend a hand to have a feel of water and forget all their worries for a few moments.
Delhi most expensive Indian city for expats
THE national capital has become the most expensive city in the country for expatriates, even as depreciation of rupee against the US dollar has made Indian metropolises compared to other world cities cheaper for foreign assignees to reside in, a Mercer survey says.