COLUMNS

THIS ABOVE ALL
TELEPROMPT
GOOD MOTORING
AUDIO SCAN
MUSIC ZONE
WEBSIDE HUMOUR

FOR CHILDREN

CROSSWORD
ROOTS
RHYME TIME

Earlier Feature
TELEVISTA
New woman old trappings
Shoma A. Chatterji reviews the changing dynamics of women's portrayal on television from their progressive depiction in Hum Log to their regressive characterisation in so-called cause-specific serials
The history of television across the world has proved that the woman — as girl, woman and aged person, is trapped within an anonymity that reflects the anonymity she encounters in real life. Television's image of woman, either as a patriarchal construct, or as a socio-historically differentiated product, is almost always made subservient to voyeuristic and fetishistic impulses. A woman's character is predominantly constructed as totally non-contradictory, homogenous and unchanging.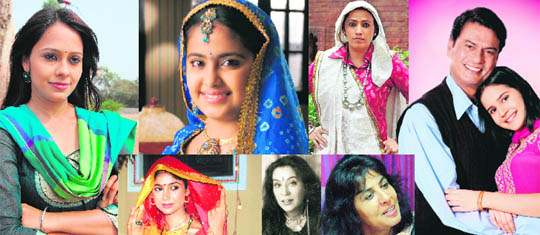 Trail of the eclipse
Columnist, scholar-astrologer Pandit K. B. Parsai predicts the influence of the century's longest solar eclipse on people and events for a period of
one year. The article was written by him a few days before he passed
away on July 16
The solar eclipse on July 22 will have a significant impact on the destiny of the nation as well as on the life of individuals. It will be total in some parts and partial in other parts of India. The eclipse starts in India, crosses through Nepal, Bangladesh, Bhutan, Myanmar, China and parts of Japan. An important point to note is that this eclipse is to occur during the sun-rising time all over India.