TREND MILL
Green Revolution
Tall palm trees swaying in the monsoon breeze, a velvety carpet of green, a hot cuppa... One day is all it takes to get this together! Instant lawns and gardens have taken Ludhiana by storm, finds KANCHAN VASDEV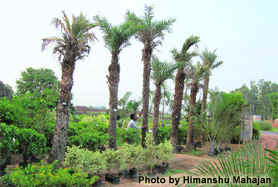 INSTANT coffee, two minute noodles and now a lush green garden in a day! If you have just moved into your dreamhouse and are minutely examining the grass and plants for a new blade and leaf every day, instant lawns are just for you. All you have to do is choose, order, pay and wait for a day! The best part: Not only grass and potted plants, even 80-foot trees have been successfully transplanted in gardens in Ludhiana!
Win some, lose some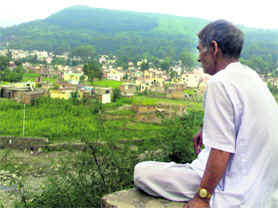 Mass migrations due to militancy cause land prices to jump seven times in 15 years in Rajouri
MASS migration due to militancy was a nightmare for residents but quite the opposite for the realty business in Rajouri town. Due to shortage of land, even the riverbed is on sale in the town. Bela Colony came up there — nicknamed Suicide Colony because of threat to life and property due to annual flooding — and people are still buying land in it, resulting in price growth.
GROUND REALTY
Every crack tells a story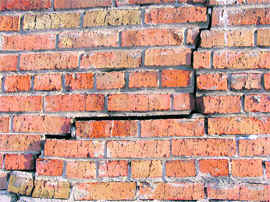 Home truths: Cracks in the interior or exterior walls are the houseowner's worst nightmare come true. Not all are dangerous, writes JAGVIR GOYAL
CRACKS are a common occurrence in buildings. Almost every building develops some sort of cracks in one or other part of it. To the layman, cracks are always a cause of concern. Appearance of cracks often alarms the inhabitants of a building who begin to consider the building unsafe. Cracks may or may not be dangerous. Every crack tells its own story. The location, width & type of a crack can lead to ascertaining of its cause.
Tax tips
Rental deduction: Commercial & house property identical
Q. I have let out a commercial property situated in a district centre. Please let me know what are the deductions available against such income for the purpose of computing taxable income?
— M.K. Mahajan
A. The Income-tax Act 1961 (the Act) provides that the annual rent of a house property consisting of any buildings or lands appurtenant thereto of which the assessee is owner shall be chargeable to Income-tax under the head 'income from house property'.