Ramp to retail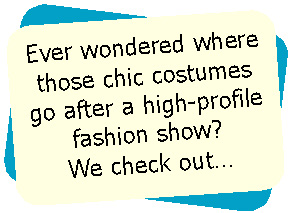 Even with the world in recession, people still have to wear clothes. And amidst all the talk of bumpy business and downward trend of fashion-related things, the need to dress up can't be ignored. Believing in the same, young designers from the city are not only getting serious about getting an exposure, but are also showcasing the best of their talent. And giving them that perfect launch pad are the institutes who make sure they have drapes of heavy embroidery, chic fabric, amazing silhouettes and big names in the fashion industry to showcase their final designs.
Stage fight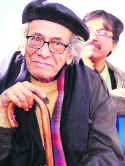 The city's art fraternity denounces ban on Tanvir's play
The city's art lovers have flayed and taken serious note of the banning of Padma Bhushan Habib Tanvir's classic play Charan Das Chor by the Government of Chhattisgarh, as reported in The Tribune yesterday. Expressing anguish at the unfortunate and unwarranted ban on the play, the Chandigarh Sangeet Natak Akademy chairperson Kamal Tewari lamented that it proved beyond doubt that the authorities had failed to realise the genius and aesthetic prominence of theatre stalwart Habib Tanvir. He had captured the soul of Chhatisgarh's regional life and described it in the form of folk theatre in this famous production.
Bon Appetit
The ballad of blondie & brownie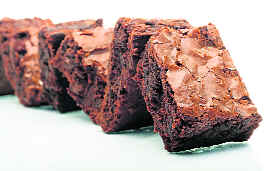 Kandla Nijhowne
With the influx of coffee rooms and lounge bars, the gooey chocolate brownie has become as common an item as bread pakora! Every shop, big or small has a few brownies, walnut embedded and thickly cut, sitting stacked on their counter, waiting to give the chocaholics a high. It is believed that the first brownie came to be when a cook forgot to add baking powder to his chocolate cake batter!
Graphic guide
Ashima Sehajpal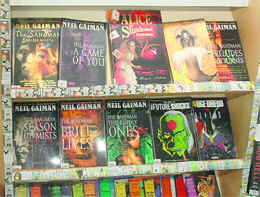 At times, it's a weak storyline, the sketches are shabby, colour combination is inapt or dialogues don't gel with the story in pictures. These are some of the reasons for which the Indian graphic novels have lagged behind the international standards. Though now the scene is getting better, a lot still needs to be done. "First in the chronology is certainly the storyline. Either it is half-baked or a rip-off from a US comic story," asserts Karan Vir, MD Vinamika Edutainment, who conducted a workshop on 'How to make graphic novels' at British Library-9. Let's again get back to what else the Indian graphic novels lack.
Simply salads
It comes as quite a surprise that the foodie Punjabi's are opting for salads and soup than much loved butter chicken and dal makhni. "Customers often suggested us to introduce some healthy food here," says Vineet Chopra, Chef at Bazm, Shivalik View restaurant. So, now we have a special menu for the health conscious junta comprising of ten varieties of salads, soups and pastas.