Goodbye Princess
While her striking beauty and graceful aura earned her a place in the world's most beautiful women's list, Maharani Gayatri Devi's strong character and zest for life made her stand apart as a woman who reached out to people and gave a new dimension to the traditionally limited role of a Maharani. A peep into the enchanting persona and the life and times of this extraordinary woman, who passed away recently, through excerpts from her memoirs A Princess Remembers: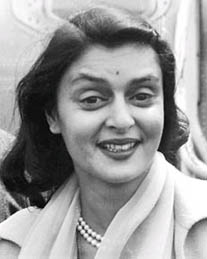 SOON after our first visit to Jaipur, Ma told me that Jai had said he wanted to marry me when I was grown up and that she had replied, "I never heard such sentimental rubbish!"
I couldn't bring myself to believe that someone so far out of my orbit, a hero with a full and fascinating life of his own could possibly be serious about me. But why would he have said it if he didn't mean it? The more I puzzled about this, the more incredible the whole idea seemed. I fed my own feelings by reading anything I could find about him and he was much in the news. If anyone talked about him, I listened with extreme interest. Whatever he wore was correct in my eyes. Whatever he said had to be copied. I liked the way he talked. I liked everything about him.
I did infatuated things. For example, Jai always wore a bandage around his wrist when he played polo.
Once I found one of his discarded bandages. I took a couple of threads from it and enclosed them in a locket which I wore everywhere I went.
All through the following years we saw quite a lot of Jai. He came to Calcutta every winter for the season. Ma often met him in Delhi. Ma reported to us things he had said and done, and her maids, who all adored him because he laughed and joked with them, sometimes told me that he had said things like, "Oh, that princess of yours! How she stomps about the place! Has she no femininity?"
But when we actually met he never treated me as anything more than a specially nice friend, and that was quite enough to thrill me.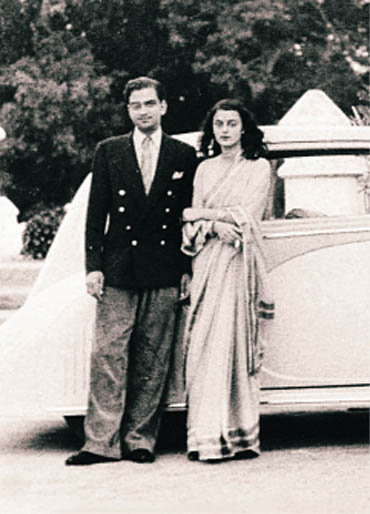 With her husband the Maharaja of Jaipur Sawai Man Singh II
Shortly before we left for France, I went on an impulse to consult a fortuneteller. She told me that my fate was inextricably linked with a young man who was going to fly away in an aeroplane and that I must get in touch with him before I left. The only young man I knew who was likely to be flying anywhere was Jai, so I rang him up on the excuse that Menaka and I were leaving soon and would like to say good-bye to him.
"Do you mind coming by yourself?" he asked. "I have something I want to talk to you about."
He told me to go to the Dorchester Hotel. Jai picked me up from the lobby and took me for a drive in his car around Hyde Park. With no introduction and quite as a matter of course he said, "You know, I told Ma long ago that I'd like to marry you when you grew up."
"You are only 16 now, but I have to plan ahead for an event like that and make all sorts of arrangements, so I'd like to know if you want to marry me. Before I ask Ma and go through all the proper formalities, I'd like to know what you feel. Remember I play polo and ride and fly and I may have a horrible accident; still, will you marry me?"
"Yes," I said straightaway, too overcome to elaborate.
For the first time he looked a bit disconcerted. "Don't answer immediately," he said. "Think about it a moment. You still have to finish school. There's plenty of time; you don't have to say 'yes' if you don't mean it."
"Oh, I mean it all right."
"I meant if something happens and I'm mutilated or anything awful, I wouldn't expect you to stick by what you say now."
"No, no!" I insisted. "I wouldn't care what happened to you, I'd still want to marry you."
Jai went on very practically to suggest that I should write to Ma and tell her, after which he would talk to her when he got back to India.

The news of my engagement (1940) provoked a great deal of gossip and dire predictions in my family circle, as well as some real concern. There were genuine worries about my being a third wife.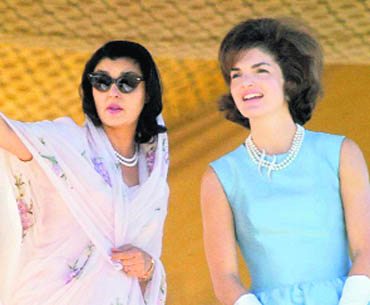 With Jacqueline Kennedy in Jaipur (1960s)

Ila remarked that I was so 'spineless' in the presence of Jai that she didn't know how I would deal with his flirtatiousness. Indrajit playfully regretted that Jai, his hero, had stooped to an alliance with the 'broomstick'. Ma predicted gloomily that I would become simply 'the latest addition to the Jaipur nursery.'
Bhaiya, the most concerned of them all, called me up to his room for a private talk. After a long preamble, he came to the real point of his speech: I should accept the idea that Jai was attractive to women, and they to him, and not mind this or make scenes about it.
He tried to make things clear to me, using himself as an example. "You know I've got a lot of girl friends, nothing serious, but men often do. And Jai also likes girls. Just because he marries you, you can't expect him to give up all his girls."
I remember being indignant. "I certainly will expect it. After all, if he marries me why does he need all those other girls?"
"Please understand. Jai may love you and want to marry you, but that has nothing to do with his being attracted to other girls. Men are like that. It doesn't mean anything."
I said, "To me it would mean a lot. I'd hate it!"
Even then, behind my protests, somewhere I knew Bhaiya was right, and in fact, after we were married, Jai and I used to have flaming rows about his casual habit of saying "Hello, Beautiful" or "How's my Wonder Girl?" to women that we knew, and giving them a kiss on the cheek. These quarrels always ended with my saying huffily, "It's no use. I simply don't understand."

Before our marriage Jai had told me that he hoped I would encourage the women of Jaipur to come out of purdah to at least some small degree. We both knew that the deep-rooted customs of centuries could not be erased overnight.
I understood, too, that the purdah that I had observed in Jaipur was necessary if I was not to alienate the tradition-bound nobility. But Jai had often told me that he hoped eventually to break the purdah system in Jaipur. He had tried giving parties to which he invited the state officials and ministers, asking them to bring their wives, but very few of the women came. They maintained purdah quite strictly.

It occurred to me that perhaps one way of beginning the long task of emancipation was to start a school for girls. This may seem, now, an ambitious and straightforward task, but in the 1940s it presented endless problems and expected setbacks.
I decided that the school should be primarily for the daughters of noble families and the higher echelons of society, because it was their womenfolk who observed the rules of purdah most strictly. Among the middle classes, girls were already being educated, but the nobility had quite different ideas and were far more hidebound in their lives. Many of them owned enormous estates. Their women all lived in zenanas, and most of their daughters received no education but simply waited to grow up and marry a suitable husband of their father's choice.
Many of them lived in outlying parts of the state and might never come to the city, spending all their lives first in one zenana and then in another. If they came to my school, I thought, in 10 years' time we might see a break-through by them.
It was from these families that I hoped to draw my first pupils for the Maharani Gayatri Devi School, knowing that if I succeeded with them the rest would follow.
In 1943, the Maharani Gayatri Devi School opened in Jaipur with 24 students. There were many misgivings on the part of their families and many doubts and second thoughts on my part. I had little confidence that the school would run for more than its first term. But with endless tact, patience and perseverance, Miss Lillian Donnithorne Lutter (Principal of the school) guided the school through its first year and went on to build one of the finest institutions in India. Today it draws students from all parts of the country and even from Indian communities overseas.

On June 12, 1975 the Allahabad High Court annulled Mrs Gandhi's election to the Lok Sabha in a sensational judgement charging her with election malpractices.
On June 24, without consulting the Cabinet, she declared a state of Emergency. The reason given was a civil disobedience strike planned by the Opposition for June 29. She assumed dictatorial powers and used them to intimidate and destroy the Opposition.
Most of my friends in the Opposition were jailed that night. I was left at liberty wondering when my time would come. I did not have long to wait. I did not attend attend the beginning of the Monsoon Session of Parliament as I was unwell in Bombay, but the search for me had begun. I was unaware of this, but several acquaintances warned me that they had received enquiries about my whereabouts. I travelled from Bombay to Delhi at the end of July 1975 to attend Parliament.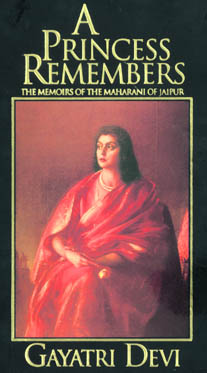 The Treasury Benches were full and the Opposition benches practically empty. That afternoon I went home to rest and at about 4 o'clock my servants came to tell me that some police officials wished to see me. They told me they had come with a warrant for my arrest. I asked them what the charges were. They told me COFEPOSA (Conservation Of Foreign Exchange and Prevention Of Smuggling Activities Act). I was quite taken aback and asked if I could ring up my lawyers. I was told I could not use the telephone. I then asked if I could pack a few things, to which they agreed.
Tihar is not a prison for women. It is only for undertrials. I was accommodated in a small building with a room and a verandah, which was actually used by the visiting doctors. It had open sewers running along its side filling the air with a putrid stench. The room was already occupied by Srilata Swaminathan who was being held as a political prisoner. She was from a prestigious Madras family, some of whose members I knew. There was only one bed in the room and Srilata gave it to me and herself slept on the floor.
I could not sleep the first night. I kept worrying about why and how long I would be kept in jail and when I would be able to consult my lawyers.
Excerpted with permission from A Princess remembers: The Memoirs of The Maharani Of Jaipur Gayatri Devi. Published by Rupa & Co.

The last post
Around dusk on July 30, Maharani Ki Chhatri, a small secluded park on the Amer road in Jaipur, reverberated with slogans of "Rajmata ki Jai" and "Gayatri Devi amar rahe", even as her body was being consigned to flames.
While the administration allowed only the royal family members and VVIPs to enter the royal crematorium premises, a huge crowd had built up outside with almost everyone keen to have a last glimpse of their beloved Rajmata.
The police tried to stop them from gaining entry, but after a brief struggle it gave in. The people rushed in chanting praises of the deceased Rajmata.
The scene was no different during her funeral procession when the people blocked roads and climbed rooftops to see their Rajmata one last time. The markets en route came to a standstill and the roads were choc-o-block as every inch was occupied by the people gathered to pay their last tributes to her.
Meanwhile, inside the crematorium premises the ambience was somber with visitors talking in hushed tones about this most famous face of Jaipur royal family and how with her death an era of royal splendour had come to an end. The royal family members gathered around the pyre which was lit by her stepson Bhawani Singh amid chanting of vedic hymns and a 21-gun salute. As bright crimson flames shot up high in the sky, eyes of many royals as well as commoners welled up with tears as they knew they had lost their kind, loving and caring Maharani.
— Perneet Singh from Jaipur