Medicine for the mind & body
Unlike modern medicine, traditional & alternative systems focus on treating the whole person, making them immensely popular & opening scores of satisfying career options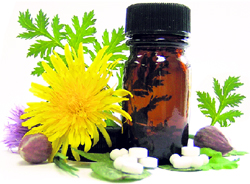 AT a time when there is so much concern about increasing cases of swine flu and when maintaining health is a matter of life or death, there are increasing numbers of people turning to alternative methods of healing for tackling some major illnesses. Ayurveda, naturopathy, homoeopathy and other such systems of medicine are helping thousands of patients cope with chronic and life threatening diseases like diabetes, cancer, heart disease, Alzheimer's and so on. There is today an increasing awareness about medicines with medical research regularly alerting us to the efficacy or alternatively the side effects of a range of medicines.
Careercature
Sandeep Joshi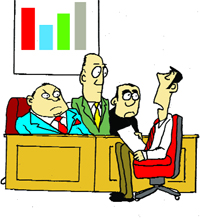 Before the group discussion, I want to know the financial status of the company under the Right to Information Act.

Take a break for work-ex
Career fad: Students take a break from studies and seek a job to get hands-on knowledge & an edge over peers
Standing at the crossroads eight years ago, 29-year-old Ramneek Khullar decided to take a break from studies after graduation and "experience" some real work — as a sales executive with a private bank. The decision paid off.
Office Mantra
Mind your workplace manners, it pays
MANNERS maketh the businessman, with a global survey finding Americans and Britons to be the most easily insulted by lack of workplace etiquette, while Australians are among the most offensive.
Looks matter more than CV!
Fogget polishing your resume to find a suitable job, for, your looks are more than enough to do the trick, suggests a new study, which has found that new employees are hired on the basis of their 'personality or appearance'.
Refining business skills
'Finishing schools' to fill the gap left by the Indian education system, help three million graduates do better at the workplace
The traditional image of finishing schools is of the Swiss Alps, where elegant young ladies from well-to-do families learn to walk, talk and make conversation before entering polite society. Now India is looking to the model for the three million or so graduates it produces every year to refine the skills they need to succeed in business and give the country a sharper edge in the global marketplace.
Being Boss
Outgoing, confident or narcissistic?
Egotistic bosses cause stress, wreck morale & productivity
People who work for a narcissistic boss find their stress levels shooting up and output going down, a new study has confirmed. They also have less job satisfaction and are more distressed overall. 
Bhubaneswar institute ties up with US firm
US CHIPMAKER Cypress Semiconductor Corp will set up a design technology laboratory on the campus of the Bhubaneswar Institute of Technology (BIT) and train its students. 
Planning a job switch? Know what you want first
Get decent marks in BA
In healthcare look at marketing jobs
IT stands for India today, BT represents Bharat tomorrow
Go ahead, serve the country your way!