Changing lives
As electronic systems are used in practically all industries, electronic engineers have a wide variety of job opportunities. Take your pick, writes USHA ALBUQUERQUE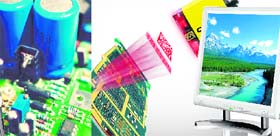 PRACTICALLY everything we use today is electronically operated – phones, computers, music systems, even the TV and radio, and most of the Internet. Electronics has transformed the way we use a wide range of applications in daily life, we can see, hear and communicate over vast distances and do things faster. The safety in transportation, factories, and in homes relies heavily on electronics.
Even as layoffs persist, some good jobs go abegging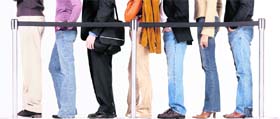 IN a brutal job market, here's a task that might sound easy: Fill jobs in nursing, engineering and energy research that pay $55,000 to $60,000, plus benefits. Yet even with 15 million people hunting for work, even with the unemployment rate nearing 10 per cent, some employers can't find enough qualified people for good-paying career jobs.
Careercature
Sandeep Joshi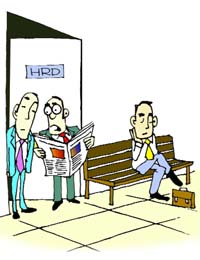 Should we drop 'hard working' or 'honest' in our next ad to get more response?

Top 10 annoying office habits!
OVERBEARING, obsessively rude, noisy, and opinionated – there are so many things that can be found annoying in that one person in office. So, what actually are some of the 'universally' bad behaviours for office work? Here's a look at the top 10 annoying office habits... 
Jobs are back, upsurge in hiring
Slump is easing but it may be too early to celebrate, warn experts
JOBS are back and India Inc is witnessing an upsurge of 15 per cent in hiring trend, thanks to the improving economic climate. However, experts say it is too early to say that the situation has returned back to 'normalcy'. 
By 2013, IT to generate 5.8 mn new jobs
IDC researches impact of information technology in 52 countries
INFORMATION technology will be an employment machine, generating 5.8 million new jobs in the coming four years, according to International Data Corporation (IDC) research. IDC predicts that the IT industry will be an engine powering economies out of economic doldrums, creating more that 75,000 new businesses in the next four years and adding jobs at a rate of 3 per cent annually.
FOOD FOR THOUGHT
70% students don't want cos to use social networks for hiring
AMID the growing importance of social networking sites in corporate hiring process, as much as 70 per cent of students are not in favour of companies using sites like Twitter or Facebook to offer them jobs, a survey says.
Happiness@work Gems of ancient wisdom
Be a lion, not a sheep
Most of us don't like our bosses but whenever we are in charge, we copy the boss' work style because it is easy. Nothing changes as one sheep is following another. It takes courage to walk alone — to be a lion.
Career Hotline
Pervin Malhotra

After BPharm, opportunity no bar
All graduates eligible for GMAT
Mass communication offered at bachelor's level
BPOs look for decent vocabulary, neutral accent
Ensure degree is recognised