Select mode
Are domestic performances alone the basis or do the selectors use other yardsticks, too, to pick the Indian squad, asks Abhijit Chatterjee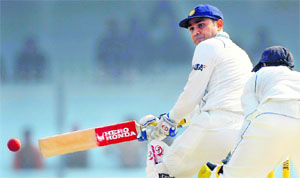 How important are domestic tournaments in the scheme of the national selectors of the BCCI? Are teams for internationals, one-dayers and Tests as also twenty20, selected on the basis of domestic performances alone or do the selectors use some other yardstick to pick the Indian squad.
Six players from the 15-member one-day squad that battled Australia, including Virender Sehwag, are from Delhi. Photo: PTI

Disadvantage doping
K. Datta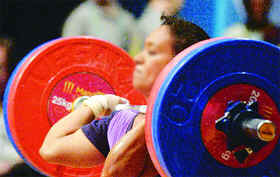 After what the sports minister had to say about the disgraceful doping mess in the 'iron game,' the members of the executive committee of the Weightlifting Federation of India (WFI) had little choice but to tender their resignation en masse. In recent weeks, half a dozen weightlifters have tested positive in out-of-competition tests conducted by WADA, the World Anti-Doping Agency.
Weight & watch: Flunking the dope tests recently has brought Indian weightlifters under the scanner again.

Fitness Mantra
Fruitful talk
Ratna Bose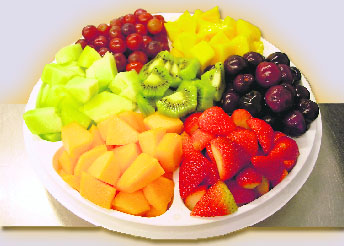 Fruits are nature's gift to mankind. They are beautiful and tasty bundles of healthy nutrients. Nothing is more pleasing to the eye than a tree laden with ripe fruits. Fruits are an excellent source of Vitamin A (which is good for the hair and eyes) Vtamin C, (helps in neutralising free radicals), potassium (which regulates blood pressure), magnesium (helps in relaxing muscles and protecting the heart against disease). Fruits are also a good source of soluble fibre which is helpful in decreasing cholesterol. They are rich in antioxidants and help the body constantly to clean up the toxic waste.