SITTING PRETTY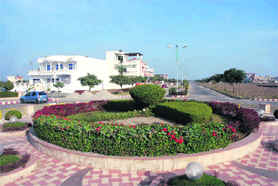 Ample green cover, easy accessibility from major cities in the region and planned development have made Karnal a favourite with realtors and buyers, writes Bhanu P. Lohumi
After Gurgaon, Faridabad and Panchkula, Karnal is the only city in Haryana that is vying with Rohtak in urban growth and where the prices of property have remained largely unaffected by recession over the past two years.
After Sonepat and Panipat, Karnal is the next investment goldmine for those wanting to invest in property. Photo Ravi Kumar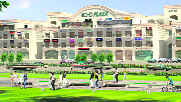 Prime projects
Reputed builders like Ansals, Alpha International City, Global Spaces, Chandigarh City and DD Cruze, Palms Regency are developing townships or residential and commercial complexes over an area of about 1,000 acres and claim that response of people is very encouraging.
GROUND REALTY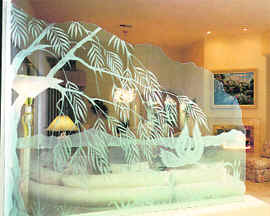 The glass edge
Jagvir Goyal
Glass is an integral part of every building. Earlier, it was mostly used for windowpanes or partly glazed and panelled doors or for bathroom shelves. Besides this, there was no other use of glass in buildings. But now the use of glass has rapidly increased in buildings. People have started preferring aluminium windows with larger frames and more glass. Glass doors are being provided in centrally air-conditioned houses. Double-door system is used so that the outside heat doesn't enter the house.
TAX TIPS
Stamp Valuation Authority's assessment final
S.C. Vasudeva
Q. I am an NRI. I purchased a vacant plot in May 1997 for a sum of Rs 1,35,000. However, the registration was effected for total sum of Rs 31,000. I spent another sum of Rs 16,000 for fencing and water connection for the plot. I have sold this plot in September 2009 and I have received a cheque payment of Rs 25 lakh.. However, the conveyance deed mentions the market value of the plot at Rs 36 lakh. The amount of Rs 36 lakh is based on the circle rate prevailing in the area in which the plot is situated.