Pundits persuasion
If romancing the words is your forte and creativity your genre, then copywriting is the perfect calling for you, writes Usha Albuquerque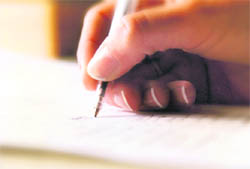 Whether you're asked to "taste the thunder! or take care — you're worth it!" or that " life is jhinga lala!" we are bombarded by messages in visual or audio form, coaxing us to buy a particular product or service. A brand of soap, a computer, the latest model of a car, or a service that transports you to exotic locations, the message always is that of persuasion.This is advertising, and the pundits of persuasion are Copywriters, the pencil chewing, idea freaks and creators of the enticing words that gets us to buy a packet of crunchy wafers or a special brand of paint – even when we don't need to.
Careercature
Sandeep Joshi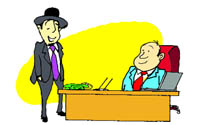 Sir, I have posted my resume everywhere. You can log on to facebook, youtube, myspace or twitter.



Dynamics of leadership
Q . I am a student of Class XII. I am very much interested in politics and want to pursue a career in this field. What are the options in politics and how to qualify for it? Also tell me something about the qualification needed to become an adviser.
B.Ed from IGNOU
Q . I am a commerce graduate BA (2008). Now I want to do B.Ed from IGNOU. Could you please tell me about the procedure and how I can apply for it?
Biostatistics
Begin an exciting journey
Q . I could not clear the medical entrance exam last year, so I opted for B.Sc Mathematics instead as I had taken PCBM in Class XII. But I have great interest in medicine and related fields. Is there any specialisation that will make me eligible to work in the field of healthcare or medicine?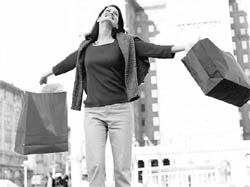 Make your shopping skills pay
Imagine being able to shop till you drop and getting paid for it too. Sakshi Khanna has a career option for all shopaholics
Most people don't need a reason to shop. It's a beautiful indulgence that makes them feel lighter, in the spirit and on the pocket, too. Yet how many times has it happened that we end up buying something that we are uncertain about or regret owning a piece of clothing that makes us look fat?

Choose Chinese
Proficiency in a foreign language makes one more eligible to venture into certain fields. To stand in competition, a business has to deal with worldwide clients of varied cultures. Employees need to communicate in languages other than their own. The importance of foreign language study can be best realised by studying one. The accomplishing feeling you get by learning a foreign language, the enrichment that the language brings, can be felt only by experience.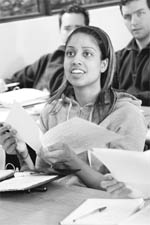 Where to go for your MBA?
In today's society practically every young man or woman dreams of becoming a management professional and wants to join a good institute to groom him/her up for that purpose. With hundreds of institutions offering MBA or PGDM progammes, one often finds oneself in a state of confusion in deciding where to go. This becomes quite evident from the number of calls one receives, close to the admission time, from prospective entrants and/or from their guardians, seeking guidance in the matter of making choice of an institution.A majority of such callers are found to be generally aware of the many survey reports on rating/ranking management institutes. Yet the dilemma remains as the survey reports seemingly confound the choice-making process of an individual aspirant even further.
newsWATCH
Manifest at IIM-Lucknow
IIM Lucknow, in association with Citi announced the launch of its Annual International Business Conclave — Manfest 2010 — with the opening of the Manfest 2010 website – www.iimlmanfest.com. This edition of Manfest is centered around the theme "India: Expect, Explore, Experience" and intends to firmly put the focus on India. Manfest 2010 aims to celebrate India's success in weathering the recent economic crisis and draw inspiration from the strong fundamentals of our economy to move forward. Manfest 2010 will be held from January 22-24, at the IIM Lucknow campus
Delay can derail your career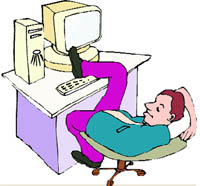 The habit of leaving things incomplete is hazardous. It curbs one's confidence. An internal pattern of never finishing things is set in the psyche of the procrastinator. The longer it persists, the more difficult it is to curb it. A procrastinator is often propelled by the internal pattern to give up a job before the finishing line. That results in sheer wastage of time, money and energy.Some procrastinators get inspired a lot to start a new work. But that inspiration evaporates soon. Such a procrastinator has a tendency to find reasons that the job in hand is not productive.
No place for loyalty
Almost half the financial sector workers in London and New York say they would take sensitive company information with them if they were fired, according to a new transatlantic survey. The poll of 600 office workers in Canary Wharf in London and Wall Street in New York by management specialists Cyber-Ark revealed that 41 per cent of respondents had taken sensitive data with them to their new position. A third also said they would pass on company information if it proved useful in getting friends or family a job. Nearly 50 per cent said if they were fired tomorrow they would take company information with them, and 39 per cent would download company/competitive information if they got wind that their job was at risk. And a quarter of workers said that the recession has meant that they feel less loyal towards their employer.
Happiness work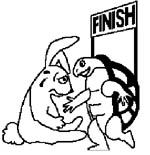 Don't leave a job unfinished
Gems of ancient wisdom
If something can go wrong, it will. In order to avoid seeing your job on the firing line, don't leave before the last run is scored.Australian cricketer Michael Bevan was famed as a finisher. He took his team home after many top-order collapses so that Australia could continue to be the invincibles.When Karna didn't heed the advice of his charioteer Salya to aim at Arjuna's heart, Salya left the battlefield in protest. Alone and with his chariot caught in the mire, Karna was an easy prey for Arjuna's arrows.
Vicious circle of blame game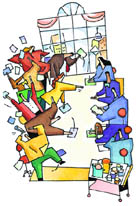 A new study has shown that the habit of blaming someone in an organisation, even if he or she is innocent, greatly increases the odds that the practice of blaming others will spread with the tenacity of the H1N1 flu. The blame game spreads quickly because it triggers the perception that one's self-image is under assault and must be protected.Study's lead author Nathanael J. Fast, assistant professor of management at the University of Southern California (USC) and Larissa Tiedens, professor of organisational behaviour at Stanford, conducted four different experiments and found that publicly blaming others dramatically increases the likelihood that the practice will become viral.The study is the first to examine whether shifting blame to others is socially contagious.