Hopenhagen failed!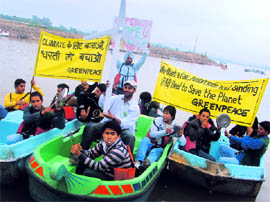 Copenhagen Accord may have been an easy escape for the Richie Riches of the world and a 'flexible' move on the part of India, but the outcome has disappointed various social and environment groups equally. With the leaders of two dozen countries failing the world's poor again, the entire thing that was being hailed as a significant step towards slowing down global warming, turned out to be a damp squib in the end. And once again, we are forced to shoulder the responsibility and the burden of some solutions individually.
Greenpeace members make a noise for
the planet at Sukhna Lake
Come Rain(a), come shine


Meet M.K Raina the noted theatre, film actor, director and designer of international repute on December 26 at 4 pm at the Chandigarh Sangeet Natak Akademi auditorium, State Library Building-34. Presently busy in organising the South Asia Peace Festival in Punjab, Raina has been credited with multifarious contribution to the performing and visual arts, stamping his versatility as an actor, director, production designer, producer of plays and films.
Unchained verses
Amarjit Chandan's Sonata for Four Hands explores human relationships in different spheres
Sixty poems on relationships! Relationship with parents, sons, friends, women friends, unborn daughter, even with the tomato in the garden, mangoes, kite and garlic. Anything that triggers a thought process, makes up for inspiration and it need not necessarily be someone close, a passerby can influence too, anything can leave an impact, if it emotionally binds.
So far, so close


Born and brought up in Mehraj village, near Bathinda, ophthalmologist Dr Mohinder K. Gupta retains his Punjabi warmth and mannerism even though he's settled in the United States for over three decades now. Dr Gupta a regular visitor to his native place as also to Patiala where he graduated from the Government Medical College way back in 1972, delivered a talk on the recent advances in cataract surgery organised by Dr Sukhdip S. Boparai, chief consultant of the Patiala Eye Hospital and Lasik Laser Centre.
Theatre treat
Three-day Gursharan Singh Naat Utsav-2009 to commence in Mohali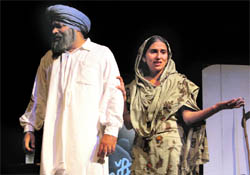 None of the old thespians has elicited the love and affection of the naïve art lover, theatre and acclaimed theatre artists than the great Gursharan Singh, a pioneering theatre personality credited with giving new dimension to Punjabi theatre and grooming a new generation of artists with his humble yet stalwart contribution. His courage and unbending dignity to fight anti-human forces, a perpetual threat to society, through the powerful medium of theatre has been duly acknowledged with the love of his admirers.
Fare enough!
It was a year of cosmetic changes. From facelifts to major makeovers, many city restaurants turned a new leaf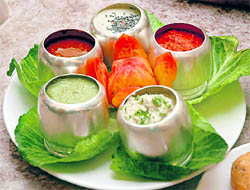 2009 — the year was significant in many more ways than food. But since we have to talk about food, there was plenty cooking on this front. And, for our city that is high on gastronomic delight, the year belonged largely to makeovers. Some got a complete facelift, some mere cosmetic changes. Other than this, food festivals were a major draw this year. If momos were biting into the rehri fare, we had African and Mediterranean delicacies giving noodles a run for its money. Opened this year, restaurant like Sankalap-26, Flamme Bois Café-35 etc dished out not only flavour but also variety.
Chocolate crisis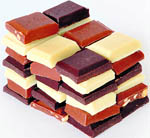 Soaring cocoa prices, at 30-year peaks, could drive confectioners towards milk chocolate from healthier dark chocolate, and to downsize bars and use cheaperalternative ingredients. European cocoa traders and consultants said the almost doubling of cocoa prices in the past two years will inevitably force a re-think of sales and marketing strategies of confectioners and increase the appeal of industry consolidation.
Chosen curry
Indian and Chinese are the most-liked cuisines
It has emerged that Indian curries are fast becoming one of the favourite dishes on the British menu. The traditional fish and chips supper, which had originated in the United Kingdom, has now become more popular in Dublin than anywhere in the UK.
Bon Appetit
Party pleasers
It's festive time and what better way to warm up your cold days than with food?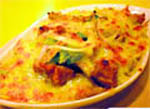 Festive times mean party times too! I adore winter mornings and afternoons, just as much as I abhor the evenings where dressing to keep warm is a major nuisance! It's great to entertain at home, making the best of the balmy, sunny afternoons. I bring you inspiring potluck ideas for a leisurely mid-morning brunch, a backyard picnic or a Sunday supper. Both these delightful one-dish meals are rice based and are easy to carry out.
Joy to the world!

Though it was not a white Christmas, but the day saw people make merry in the city. Lifestyle photos: Parvesh Chauhan