On road to Boom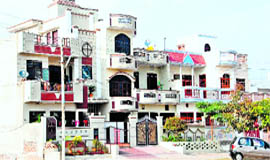 The status of CM (Chief Minister) city coupled with an extensive expansion and development programme, has brought Rohtak among the most promising cities in Haryana for investment in real estate. Development of as many as 17 new sectors, including 11 residential sectors, is on the cards. Though the residents here appear to be dissatisfied with the growth of the planned residential areas (sectors) in the city over the past few decades, it is perhaps the first time that the Haryana Urban Development Authority (HUDA), which has been the main agency for carving out such pockets in urban areas in Haryana, has announced its plan to develop as many as eight new sectors in the next couple of years.
TAX TIPS


CGT maze

Gift to brother

Rent arrears

Forfeiture of earnest money

In tax net

House used for business purposes
TREND MILL
The royal touch
Guilded furniture — a well-treasured craft that has captured the imagination of highly skilled artisans and gave an exclusive touch to the interiors of many a palatial home — is making a comeback, thanks to its fusion with modern aesthetics. Furniture made of gold and silver, associated with wealth and grace, is fast gaining a place of prominence in modern homes, too.

Furniture with gold and silver (right) finish combined with the classical style creates an elegant and luxurious ambience in modern homes
GREEN HOUSE
Flower etiquette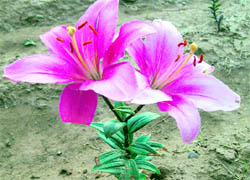 Say it with flowers. Gone are the days when one used to visit an ailing patient with a basketful of fruits. A bunch of flowers also goes a long way in conveying best wishes. But to make full use of "flower power" it is very important to understand what different types of flowers convey. Now as we have started emulating the West by celebrating days like Valentine's Day, Friendship Day, Mother's Day, Father's Day etc., it is all the more important to understand the significance of flowers.
REALITY BYTES
3.6 lakh cr housing investments needed in five years
Mumbai: The country needs a whopping Rs 3.6-lakh crore investments over the next five years to construct an additional 2.65-crore housing units for six crore citizens, a top HDFC official said. "Over the next five years, we need 26.5 million additional housing units, investment requirements of over Rs 3,60,000 crore and need to re-house 62 million persons who live in urban slums," HDFC joint manging director Renu Sud Karnad said in Mumbai recently.
Real Talk
Decade of the tricity
President of the Haryana Group Housing Federation (HGHF) Bhupinder Kumar Sanghi is a realtor with wide experience, who has nurtured the vision of affordable housing for all.