Get noticed…online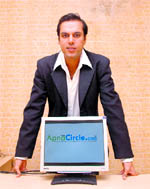 Personal online branding or in simple terms creating an online profile earns you more than just a job title
What if having a huge following on Twitter means a better appraisal? Uploading videos about you opens up career options? And, the longer your friend list, the better the chances of landing a six-figure job in an MNC? While a resume might look a tad too old, personal online branding, or in simple terms creating an online profile, earns you more than just a job title. Social networking and brand marketing are connected in the virtual world of personal online branding. This, and a lot more is what make you a known brand!
Yogesh Bansal
Diamonds rise against eternal gold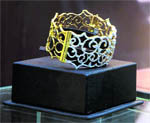 While the recent spurt in gold prices have accelerated the sales of diamond jewellery, gold is here to stay
Women don't need an occasion to buy jewellery. If they want, reasons can be created. And just when their male counterparts were relieved by the rising gold prices, women found alternatives in trendy platinum, titanium jewellery and of course, diamonds. But, even with trendy designs and latest tags, diamonds haven't really been able to replace the 'gold'en charm.
The young sufi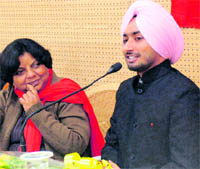 "My dress up is such and so is my singing style, but there's still time before I can call myself a Sufi singer," says Satinder Sartaj, a young, humble, rising star from a small village, Bajraur, near Hoshiarpur. Sartaj was the main attraction at the Lohri function celebrated by The Sunday Indian, a Punjabi weekly, at the Chandigarh Press Club on Sunday. The gathering included artistes and writers from the region. A PhD in music, Sartaj realised his vocation around six years back. "Although I sang in university fests and the like, my performance at the Punjab Kala Bhavan-16 made me find my true calling," says Sartaj.
Think before you drink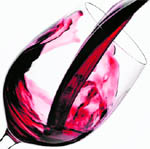 While ordering a cup of tea, coffee or a glass of coke, energy drink or alcohol next time, these facts are worth considering
Other than pure water, whatever we drink requires a check. Excess intake can cause health problems such as acidity, migraine and obesity. While ordering a cup of tea, coffee or a glass of coke, energy drink or alcohol next time, consider these important facts.

Shreya Kishore, Miss India Earth-2009, can work continuously for 10 hours and can do as many as three ramp shows in a day. What gives her the strength is a balanced diet and regular workout. She shares the details of what keeps her fit
Fitness mantra: Nothing works better for me than healthy food and enough rest.
Fitness regime: I work out for five days a week. Rest for a day after working out for two helps recuperate the body by forming muscles from fat. I prefer working out under the guidance of certified fitness trainers as any exercise not done in the required way can sprain the muscles. Regular swimming and cycling sessions keeps my muscles well toned.

Hungry mind


Blaming hunger for overeating? Well, you could be making a mistake, say scientists who have found that it's not necessary that we eat only when we are hungry and finish when we are full. Food labels, plate size, lighting and music, what's on our plate, what the person next to us is doing and our subconscious eating routines, are more likely to influence eating behaviours than hunger. These external factors drive us to overeat and add inches to our waistlines.
Weight & watch
When your New Year's resolution to lose weight crumbles as fast as the cookie touching your lips, it's time to admit that dieting doesn't work
More successful is a holistic approach to losing weight that lets you feel good. "By understanding the whole person, including emotional reasons for eating, stress triggers, medical history and physiological factors, we help each individual approach food in a whole new way," said Henri Roca. Roca works with the Centre of Integrative Medicine's (CIM) registered dietician and nutritionist to help people understand why they eat what they do. "We look at the emotional aspects of eating and the habits an individual creates surrounding their relationship with food," said Roca.
BODY wise
Personal touch


Working out with a personal trainer provides certain benefits that you one doesn't have while working out in a gym or on your own. We all need a little help with exercise sometimes, whether we're just starting out or we've been at it for a long time. Still, there are lot of people who shy away from training, unsure of what they'll get out of the experience. It is at times like these that a personal trainer can help achieving desired results.
Art from the heart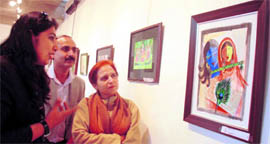 Single canvas, a few colours, couple of brush strokes, countless emotions. Emotions, a painting exhibition by Satinder Sharma, is all about art and straight from the heart. "Well, to be honest, I never learnt art. I am a bachelor in science, post-graduate in business administration. And, I worked with a pharmaceutical company for 14 years. My job was really tiring and even if I returned home at 2 am, I would pick up the brush and start painting." she briefs us on the matters of passion and profession.
Spice up
Mane matter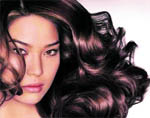 During the winter, when the weather is cold and dry, the hair really suffers. This is the time of year when we like to sit outside and enjoy the warm sunshine. We use hot water for bathing and washing the hair. These things can actually dry out the hair. For one thing, the hair and scalp lose moisture to the atmosphere, due to lack of humidity. Both sun-exposure and hot water also cause dryness. The hair becomes dry and difficult to manage. It can also develop problems like split ends.