Brain without brawn works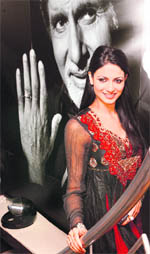 Salman Khan's macho look is passé, Uday Chopra's nerdy look is in. Ever thought what is about geeks that makes the beauties go weak in their knees? Read on…
Geeks just can't get a better compliment than this. 'I now want to date a geek as they are more appreciative of what you do', came the recent confession from Megan Fox. And, it's worth pondering over when the statement is made by none other than the sexiest woman on Earth. Priyanka Chopra fell for the nerdy Uday Chopra in Pyaar Impossible for his charm and honesty. Far away, the brainy geeks accomplished tasks with beauties in Beauty and the Geek, a hit reality show. A recent research in the US has suggested, much to one's surprise, "Geeks like exercising more since they are more educated and wealthier than the general population."
Simran Mundi
Sand and A Million Suns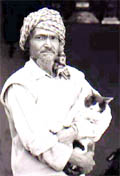 Jaipur Literature Festival dedicates one session to two legendary Punjabi poets, Lal Singh Dil and Sant Ram Udasi
Celebrations dotted with distinguished littérateurs, words punctuated with social causes, translations paragraphed into regional languages…pretty much the synopsis of the upcoming Jaipur Literature Festival. Nirupama Dutt, poet, journalist, gives context to the five-day extravaganza, as she leaves for anchoring a session at the festival. The underscored part of the entire itinerary is Punjab's Dalit writing, which will be featured at the festival as part of a special focus on Dalit writing from different parts of the country.
The Love Story ends
Erich Segal has left a huge cult following in the city


Love means never having to say you're sorry, these lines from Erich Segal's novel and movie Love Story made millions sob as the news of his death broke on a gloomy Wednesday noon. Suffering from Parkinson's disease for 25 years, Segal died of a heart attack, his daughter Francesca Segal was quoted as saying.
A pleasing palette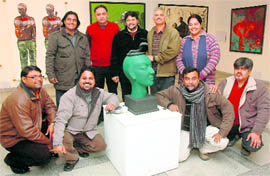 It was a little difficult to comprehend what Sanjay Kumar depicted in his painting until Madan Lal, a city-based artist suggested, "Move a little away from the painting to realise what it is all about. The title of the work, Pawan, The force, rendered some help too. On a canvas of 69" by 69" (quite big for the usual size) was painted a horse in bright colours and gold, with its feet in the air, portraying speed. The base of the painting was in blue and white, highlighting the colourful horse.
Sound of sarangi
Of all the musical instruments, the sound of sarangi is regarded as closest to the human voice and melodious but at the same time it is equally difficult to master the complex instrument. However, certainly all not that tough for Ustad Kamal Sabri who had not only attained adroit mastery over the instrument but contributed a lot to establish its melodic supremacy around the world.
Pride of the nation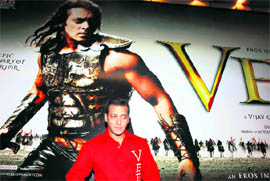 Bollywood star Salman Khan was conferred the 'Pride of the Nation' award for spreading the message of patriotism, secularism and national integration through films. Constituted by Anti Terrorist Front, the award was presented to Salman by its chairman M.S Bitta and eight children, who are terror victims, at a function in New Delhi. Bitta said Salman was conferred the award for spreading the message of patriotism, secularism and national integration through films.

Salman Khan during Anti Terrorist Veer Bravery Awards function in New Delhi on Tuesday. PTI photo
Guest list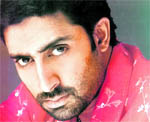 Actor Abhishek Bachchan, who is the newest celebrity to join the long list of television hosts, says small screen allows film actors to be themselves."Our fans and audiences know us through the characters we play in movies. But here, we are not acting and they get to meet us as we are and they judge us as real persons," Abhishek said at a press conference to announce the launch of weekly game-show National Bingo Night on Colors channel from January 23.
It's different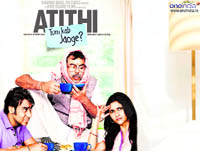 Atithi Tum Kab Jaoge? not slapstick comedy, says Ajay
Bollywood actor Ajay Devgan, who has just bagged the Stardust award for Reader's Choice best actor in comedy for All The Best, says his forthcoming film Atithi Tum Kab Jaoge? is a hilarious movie but unlike any slapstick comedy. "It is not a slapstick comedy. It's a lighthearted film. This comes under a different genre. There is sensibility along with humour. There is also an undercurrent emotion in it.

Mom's the word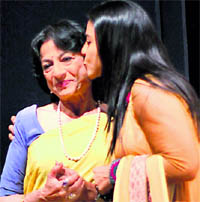 Actor Kajol with mother Tanuja during the launch of Dignity Donor Privilege card in Mumbai. PTI photo
Online curse
Sudhir Mishra's Tera Kya Hoga Johnny leaked online
Critically acclaimed filmmaker Sudhir Mishra's yet to be released film Tera Kya Hoga Johnny has leaked on the internet. Kay Kay Mennon, Neil Mukesh, Soha Ali Khan starrer movie has been uploaded on video sharing website YouTube. The movie is about the city of Mumbai, and a child played by Sikander Agarwal who sells tea on its streets and dreams of a better life in Dubai.
Dressing the divas
I want to dress Aishwarya and Rekha, says Prabal Gurung
From Oprah Winfrey to Demi Moore, his clientele includes some of the biggest names in Hollywood but designer Prabal Gurung says that it is Bollywood divas Aishwarya Rai and Rekha who are on top of his wish list. Gurung who was born in Singapore, grew up in Nepal and studied fashion in New Delhi says that India is "forever a part" of him and despite being settled in New York, he keenly follows Bollywood.
Emotional padding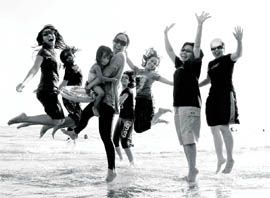 In India, around 15 million people suffer from various psychological disorders. Experts say the solution lies in raising emotionally secure kids
Today's kids are self-centered, materialistic, impatient, rude ¾ the list is endless when it comes to criticising today's youth. But aren't they just the reflection of present day society? According to an NGO, Sanjivini Society for Mental Health, around 15 million people suffer from severe psychological disorders in India alone, of which a large chunk is youngsters facing pressures of study and work life.
Whine and dine
The fast-paced modern lifestyle has taken its toll on family gatherings, especially the traditional family dinner, a new study has found. The Spam Chopped Pork and Ham surveyed 3,000 Brits to launch its Cook of the Year 2010 competition and found that a decade ago the average time for serving dinner was 5.46pm, with nearly four out of every five families always eating together.
Key to success
Highly motivated individuals more likely to succeed
Those who value excellence and hard work do better than others on specific tasks when they are reminded of those values. But when a task is presented as fun, researchers say, the same individuals often will do worse than those who say they are less motivated to achieve.
Born misers
A new report has revealed that people who were born in the 1940s are not really big spenders. According to the Consumption Report 2009, published by the University of Gothenburg, Sweden, they top the list in terms of disposable income per consumption unit, but they were not great spenders.
BOND WAGON
Friends forever
Relationship: Friends
Time together: 9 years
Same-to-same: Fond of food, self-styled food ambassadors of KFC, shopaholics, party animals and movie junkies.
Renee Writes


Believe in yourself
I am a college going boy and in love with a classmate. I feel I have found my soul mate in her. I really don't know how she feels about me but I do know that I would love to connect with her and take her out. How can I approach her in a manner that shall not seem overbearing or offensive? Please guide me to do the right thing. I do not want to spoil things before they start. Help me to get going please.


City residents enjoy kite flying on the ocassion of Basant Panchami on Wednesday.
Lifetyle photos: Parvesh Chauhan