This Above all
For a noble cause
KHUSHWANT SINGH

I get a four-page letter written in long hand from a retired Colonel, now permanently settled in Sri Satya Sai Babaís township Puttaparthi. He writes that while on a trip to Kerala very recently, he met my parents enjoying the jungle scenery. My parents have been dead for almost two decades. They told Colonel sahib that they were disturbed by my lack of faith in any religion and would be grateful if he put me on the right path. Hence his long epistle with the promise that if I desired, Sai Baba could bring my parents to see me.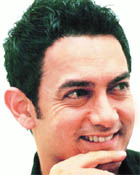 To say the least, I was completely bewildered by the manís faith in Sai Baba who, he evidently believes, is the living incarnation of God. I would have dismissed the retired Colonel as a nutcase but for the fact that I know many others ó who I hold in esteem ó who share the same point of view. Among them were Nani Palkiwala, perhaps the most distinguished constitutional lawyer of our country, and Justice Bhagwati, a retired Chief Justice of India. Then there is DP Mehra, retired Air Chief of Staff and Governor of Rajasthan, who I meet regularly at board meetings of Hotel Le Meridien.
I am a confirmed diehard rationalist and all this talk of conversing with dead people and miracles go over me like water on a duckís back. However, I was touched by the Colonelís concern over my future and wrote back to him thanking him for the trouble he had taken in writing to me. Was there any other way I could have responded to this gesture?
Saris dying out
The number of women who wear saris is rapidly declining. School and college girls prefer wearing skirts or salwar-kameez. So do working women who, in certain regions, wear gararas. Fancy ladies and filmstars wear long European dresses in which they can better display their curves and sexy protrusions of their bodies. In any event, saris are now made in mills and handloom weaving is dying not-too-slow a death.
Millions of handloom weavers are in dire straits. Two years ago, the Planning Commission decided to do something for them. Syeda Hameed hit upon the idea of getting some famous film personalities to promote the cause of weavers. She tried Shah Rukh Khan, Saif Ali Khan and some others but without any success. Then through the good offices of Sharmila Tagore, she got in touch with Aamir Khan. He was busy shooting Taare Zameen Par, but promised to get in touch with her later.
He did two months ago and heard of the sorry plight of handloom weavers. Last month he and Kareena Kapoor were in all newspapers and TV channels seen trying their hand at weaving in a Madhya Pradesh village. They wove material to make a three-piece suit and a sari which they wore at the premier of 3 Idiots. They did their little bit to draw the nationís attention to the poverty-stricken weavers.
Believe it or not, a weaver earns a mere Rs 1,000 for a sari which takes him 90 days to weave. It is sold at prices ranging from Rs 9,000 to Rs 25,000.
What does he live on? There are others involved in ameliorating the conditions of weavers. There is Sally Holkar doing her best to keep Maheshwari saris in the market. And Taramati Kulkarni, who is doing her utmost organising exhibitions of Warli saris. If we do not do more, our world-famed Benarsi and Kanjeevaram saris will become legends of the past.
Donít mix your drinks
One night while sleeping I was restless as there were a lot of mosquitoes attacking me. My wife was snoring away next to me. When I found too many sucking my blood, I got up in disgust, switched on the light and sat up. One mosquito was bloated after having a full quarter of my blood. I caught it and asked: "Why the hell are you sucking only my blood and not my wifeís?" "Because I like O plus, and relish that brand. Your wife has B minus, which does not agree with me." "But why donít you try B minus also?" I pleaded. "Oh no. You know flying becomes difficult if you mix drinks."
(Contributed by R.S. Mathur, Delhi)
Name changing
"Why is former well-known actress and TV anchor, Simi Grewal, thinking of changing her name?"
"Because SIMI expands into Students Islamic Movement of India"
(Courtesy: Jaidev Bajaj, Pathankot)