Scenic Abode
The area along the Sahastradhara road is an ideal choice for those wanting to make the Doon valley their home, writes Seema Sharma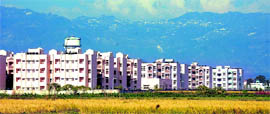 Dehradun is now a city bursting at the seams with its burgeoning population ever since people from the nearby towns, villages and different states have started settling down here to get a share of the benefits of a capital city. The city thus has been bustling with development activities after Uttaranchal came into being in 2000.
Real View
Need for rational policy

As the real estate boom went bust, dashing the hopes of millions to the ground, the importance of having stringent regulatory measures in place became evident to everyone involved in this sector. The real estate sector in India lacks transparency, and as a result it is graft-ridden and unorganised, to say the least. Obsolete laws governing the sector make fair trading a difficult proposition. With the Union Ministry of Housing and Urban Poverty Alleviation coming out with the draft Model Real Estate (Regulation of Development) Act (Model Act), the debate over regulatory measures has also picked up momentum.
Tax Tips


Legal deal

No exemption on booking amount

Pay tax and remit sale proceeds to US

Claim deductions

Deduction on house loans

Investing capital gain

Right on property
Green House
Riot of colour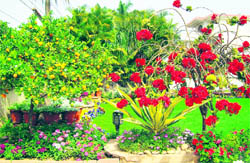 Garden is an important part of a house and it doesn't mean having a few beds here and there and a climber with some greens around. A garden becomes a place of pride when it is properly planned. And a planned garden is the one that has a lot of colour. An all-green garden has no glamour. As we all know the grass in a lawn makes it all green but it has to be dotted with colour and that happens when there is careful selection of flora to give sustained colouration and that too all through the year.
Real Talk
Time for pro-people housing policies
Manoj Mittal, a partner in the AP Shresth Colonisers, Panchkula, is a first generation builder, who believes in putting the customer satisfaction first.
Realty Bytes
New projects
New Delhi: Buoyed by robust sales of its low-cost homes, real estate firm Ansal API said it will launch over 2 million sq ft area under affordable housing category during the next fiscal.
Hotel Projects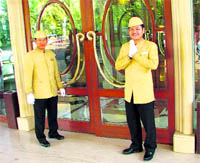 In big league
Bangalore: The Sunil Mantri Group,a leading real estate firm, has said it was diversifying into the hospitality sector and expected to open up four to five of its hospitality properties by 2011. The group has signed an MOU with Oakwood for launching a 200 units service apartment in Mumbai, Sunil Mantri, Chairman of the group told PTI in Bangalore recently. It was also looking at launching 10 properties in the hospitality sector.
Affordable housing to drive realty mart
New Delhi: The global rating agency Fitch has warned that hardening of interest rates could jeopardise the prospects of the real estate sector in the coming months.