Dancesport for Asiad
Ballroom dancing is the latest sport to be included in the 2010 Asian Games,
writes Donald Banerjee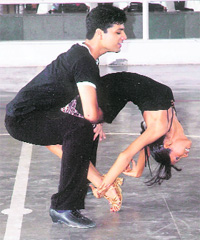 Ballroom dancing is all set to enter the Asiad arena as a medal sport in the 16th Asian Games to be held at Guangzhou, China, in November this year. This traditional dance form has taken the shape of a captivating sport and is today recognised as DanceSport by the International Olympic Committee (IOC). The new-look competitive dance form has drawn people from all over the world to its fascinating and tantalising orbit. Controlled by the International DanceSport Federation (IDSF), this dancesport is a recognised sport of the national olympic committees in 88 countries spread over five continents.
FIELD DAY FOR DANCE: The dancing duo of Priti Gupta and Shannon Benjamin has contributed a lot to the promotion of Indian dancesport

Reeling under its own weight
Indian weightlifting is burdened with a mess that needs to be cleared up on a priority,
writes Ravi Dhaliwal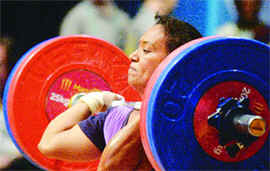 Weightlifting is a sport languishing at the hands of the three viruses that seem to have afflicted Indian sports. A powerless federation, poor coverage on television and a blurring of the distinction between charity and sponsorship. At a time when the iron sport needs to put its best foot forward to attract sponsorship, Indian weightlifting is virtually invisible on the electronic media.
WHY WEIGHT AND WATCH: The malaise of doping afflicting Indian weightlifters should have been nipped in the bud

Fitness mantra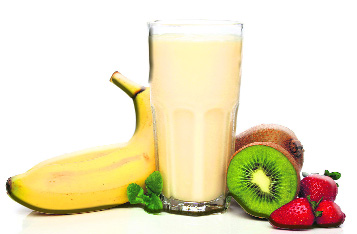 Milky way
Nancy Sahn
Nothing is perfect." The statement is true for food as well. There is no food item which has all the nutritional supplements. Still, milk is something which, if not perfect, at least comes next to perfection in the food world. The nutritional facts on milk prove that milk has most of the nutrients that your body needs to carry out its daily functions. You will find carbohydrates, proteins, fats, vitamins and minerals in milk.