M A I N N E W S
Change of heart at PGI soon
Anuja Jaiswal
Tribune News Service


Brainstorming on cardiac failure
The two-day World Heart Failure Congress 2010 will begin at PGI from February 5. The guest faculty, including eminent cardiologists from various countries, will deliberate on various aspects of heart failure, cardiomyopathies and rheumatic heart disease. More than 300 delegates are expected to attend the event. Dr WJ Remme, president of the World Heart Failure Society, will highlight important issues in his address.
Chandigarh, February 2
'Change of heart' will soon become a reality at the Post Graduate Institute of Medical Education and Research (PGIMER) here. With infrastructure completed and expertise at hand, the ace institute's Advanced Cardiac Centre has sought permission form the Union Health Ministry to commence transplants.
Once the nod comes through, the PGI would be the first hospital in this region to conduct heart transplants. Talking to reporters here on Tuesday, PGI director, Prof KK Talwar, disclosed that the institute was now fully equipped, both in terms of state-of-the-art infrastructure and medical expertise, to begin the process.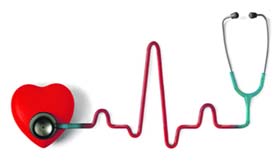 Admitting that there was a shortfall of good cardiac care facilities in the region, Dr Talwar said: "Once the process starts, the patients requiring a transplant would be immensely benefited as they won't have to rush to Delhi. With transplants beginning here, a new chapter will open in the institute's history."
According to a senior cardiac surgeon at PGI, Dr Sham, the number of patients who need a heart transplant is steadily increasing. "Heart transplants are performed for end-stage heart diseases. These patients have symptoms such as repeated heart attacks, bloated stomach, fluid collection in the chest and difficulty in breathing,'' he said.
Dr P Venugopal and his team at AIIMS did the first heart transplant in the country in 1994. For a heart transplant, the foremost requirement is of a brain-dead patient, whose heart is functioning normally.
''The procedure is difficult and requires a lot of infrastructure. There has to be an effective organ retrieval system, as getting a donor is very difficult. After that, the success rate depends on the recipient's immunity. Most transplant patients die due to infections as their immunity levels are suppressed with medication or rejection of the organ,'' added Dr Talwar.