Far from the madding crowd
All along the bunds around Sukhna Lake are shallow ponds that form an ideal home for various species of birds
Once in a while one wants to shun human company and enjoy the bounties that nature has on offer, alone. My escape from the madding crowds is to go to the far side of Sukhna Lake, near the regulator end, enjoy peace and just watch. It's the place where seasonal rivulets that feed Sukhna drain.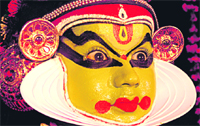 Get down south
Mysterious, fascinating, beautiful…more than one reason to visit a place. Now if you throw in words like rejuvenating, enriching, waterfalls, velvet grasslands, lush hill stations, sanctuaries, placid lakes, trekking trails and emerald backwaters, wouldn't you get enticed, pack your bags, book the tickets and head straight for the destination? Kerala … it offers this and much more!
Into the deep
A few kilometres away from Chandigarh, Nepli Forest Reserve affords a lifetime experience
Tired of humdrum city life? Yearn for a break from monotonous traffic and poisonous fumes? Looking for a place to be just you? Don't go far … solution lies a few kilometres away from City Beautiful — the Nepli Forest Reserve.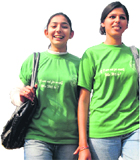 Ace up your sleeve
College T-shirts sporting various logos have become a style statement
IIT-D, M, K, R…whatever! How does it matter who comes from where unless worn on the sleeve? How about sporting a gear that make it obvious and understood; announces your arrival and sidetracks the outsiders? How about a shrieking, screeching statement of being a student? Student of your own institute!
Teachers under scanner now
It may look like a teacher vs students on the surface, but PU's decision to get teachers evaluated by students is actually a win-win situation for all
It's student vs teachers! Guess who is grinning their way to the classroom? The tables have turned, roles reversed and the circle has come full. The recent Panjab University Syndicate decision, approving the proposal of evaluation of teachers by students at a meeting recently, has the "back, front, left, right, centre benchers" in ecstasy. Before the matter is tabled for an approval by the Senate, the muted reactions go like this.
Face it… It's trouble
Your profile on Facebook may become a cause of worry when looking for a job, as employers are increasingly checking on networking sites to know more about the people they intend to recruit, a new study claims. The survey has found that one in 10 were refused job for boasting about drinking and drugs online.
Grammytically speaking
AR Rahman's Grammy feat receives accolades from all quarters. Read on…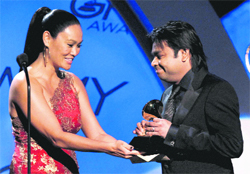 In 2009, the entire team of Slumdog Millionaire gahered on stage, and posed left, right and centre with 'their' Oscars. It was just the beginning, at least for one man - AR Rahman. Three cheers, he has done it again! Only this time, he stepped up alone to collect the Grammy in the 'best song for a film' category for Jai Ho, from actor and singer Tia Carrere. He also got the Grammy for 'best soundtrack for a film' for Slumdog Millionaire. The 44-year-old composer has made Jai Ho an anthem. We share notes with people from the industry on how much they are in sync with it.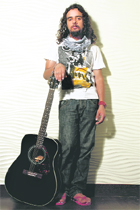 Rock on!
If music is food for love, play on! And, when talking of music, this is one genre that is producing talent, especially in our region. Taking his passion ahead with gusto is Shubhank, a music aficionado from Solan (HP), who took up singing not because he had some formal training in music, but because it was a calling from the soul. "I never had a formal training in music. I started singing some 7-8 years back and it was me who discovered that I could sing," says Shubhank.To perform at Black Magic, DT Mall, on Wednesday night, he adds, "My parents were totally against my singing and they never wanted me to take it up as a career, but then music was the essence of my soul and today I am thankful they understand what it means to me."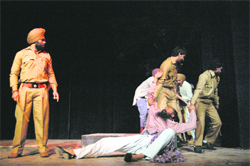 A reason to rejoice
Hardwork pays, but its recognition through commendations and awards that is always more inspiring.Established in 1997 and 21-plays-old Sandli Pairan Kala Kender (SPKK) has a reason to rejoice their successful triumph in the 20th Annual All-India Multilingual Drama and Dance Competition-2010 and also the fifth International Theatre Festival held at Bareilly (Uttar Pradesh).
It's charming! Period
Antiquity rules this manor set amidst tall palm trees and bougainvillea branches. Sekhon's 38 is a vision shared by Jotinder and Opinder Sekhon. "We bought this property in 1993 and renovated the house according to our taste" says Opinder. The house is done in white, Jotinder's favourite colour. Opinder's persona reflects in the antiques displayed in the house.