Barnala bucks the bust
Shariq Majeed reports on the realty scene in the district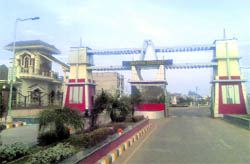 Though Punjab has not remained unaffected by the slowdown in the real estate sector over the past few years, the area in and around Barnala has managed to withstand the bust to a great extent. The main reason for this has been the grant of district status to Barnala (this district was carved out as the 20th district of Punjab from the Sangrur district in 2006). Ever since then the prices of land for approved colonies here have registered a massive increase of two to three times. Prices in unapproved colonies have also registered a marginal increase during the same period. The growth of industry has been another factor that has lead to appreciation in the property prices.
REAL VIEW
For fair trade
Continuing with our series on effective regulation in the real estate sector, Sandeep Goel lists some more points, which will have far reaching positive effects
Approval for projects
While submitting the applications for approval of license the promoters submit the requisite documents and site plans to the authorities concerned. As per law the developers/promotors can get a licence without getting the mutation deed of the said land in their name. So usually the promotors submit Consent Letters from the actual landowners allowing the use of their land in lieu of "bayaana" documents.
GROUND REALTY
The X factor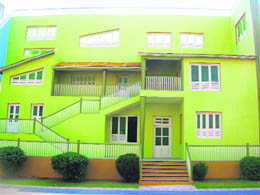 The housing sector in India is witnessing a dazzling product parade these days. New materials are being invented by enterprising entrepreneurs. While the basic and universal desire for air, light and space (openness) always prevails, to have a unique and different façade for one's house is the additional aspiration. People look for a "creative" rather than a simple architect. Architects, too, have shed all inhibitions and are suggesting bold and beautiful designs. "Nothing lasts forever" is an acceptable fact now.
TAX TIPS
File a petition
Q. I am a Central Government employee and my wife is also a government employee. She got a quarter allotted in her name. Since 2006 I was getting HRA for which I paid tax. The office deducted full HRA paid during the year 2009 through 10 installments worth Rs 80,000.