ART & LITERATURE
'ART & SOUL
ENTERTAINMENT
TELEVISION
GARDEN LIFE
NATURE
FOOD TALK
CONSUMER, BEWARE!
FASHION
HOLLYWOOD HUES
BRIDGE
ULTA-PULTA
EARLIER FEATURE
TRAVEL
RELATIONSHIPS
DREAM THEME
TIME OFF

Golden Grammy boy
A. R. Rahman's journey to global acclaim is a tale of struggle, spirituality and simplicity, writes N. Ravikumar
FROM an 11-year-old boy, who was sought after by Tamil film music directors to play the keyboard, music composer A. R. Rahman has become the most celebrated musician today, winning two Oscars and two Grammys and a recognition for Indian music at the global stage.
Ah, for that sizzle!


This Valentine's Day, Derek Bose takes a look at why romantic screen pairs are losing their spark
KAJOL's tentative return to the silver screen as Shah Rukh Khan's romantic foil in My Name is Khan could not have been better timed. This is Valentine's week and much is being made of whether they, as Bollywood's favourite filmi jodi, would be able to revive the crackling chemistry they had shared in such blockbusters as Dilwale Dulhaniya Le Jayenge, Kuch Kuch Hota Hai and Kabhi Khushi Kabhie Gham.
A date with romance
With young women earning good salaries, men wait for this year's Valentine's
Day with great expectations, and even suggest what they want from their partners,
writes Vimla Patil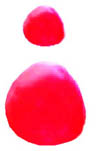 Valentine'S DAY, 2010, is here, and designers and dealers of novelties of all kinds are tempting men to be greedy and lust for some really beautiful goodies.
How Cupid strikes
Valentine's Day special forecast by astrologer P. Khurrana
Aries: You are emotionally unavailable to your loved one on this Valentine's Day. Your beloved tends to amuse herself/himself with friends and get-togethers, hoping to see you smile.


Costliest, weirdest
Amar Chandel introduces us to Kopi Luwak, the world's most expensive coffee
IF you are a coffee lover, you might be sourcing your brew from Brazil, Hawaii, Ethiopia or Jamaica. But if you are a true connoisseur — and have deep enough pockets — then you may patronise Kopi Luwak from Indonesia to have the privilege of saying that you drink the world's best and costliest coffee.

Towers of knowledge
The Mitterand Library in Paris, one of the largest and most modern in the world, is a tourist hotspot as well. K. J. S. Chatrath checks out this attraction
On a visit to Paris for research work, a fellow colleague suggested that I should visit the Mitterand Library. He gave me an introduction letter for seeking a short-term membership to the library. Incidentally, the word librarie in French means a bookshop and the library is called bibliotheque.
Indulging body and mind the Indian way
Suvendu Banerjee
Ayurveda-based treatments are getting popular in most of the top spas across the globe. Now another traditional Indian system vastu — which believes positive energy emanates from how all things material are arranged — is also taking root at these health and healing resorts.
Bollywood tunes in to music bands
Filmmakers are roping in live bands to create music that is different, says Ruchika Kher
MOVE over albums and live shows. Bollywood is the newest platform for music bands to belt out their best. Be it Kailasa or Midival Punditz, they have been roped in to create film music that is "different" and the bands say the visibility and money are too good.