Trends
Stem cell experiment reverses aging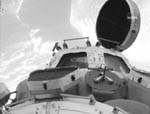 WASHINGTON: In a surprise result that can help in the understanding of both aging and cancer, researchers working with an engineered type of stem cell said they reversed the aging process in a rare genetic disease. The team at Children's Hospital Boston and the Harvard Stem Cell Institute were working with a new type of cell called induced pluripotent stem cells or iPS cells, which closely resemble embryonic stem cells but are made from ordinary skin cells.
Obama's commitment to NASA
HOUSTON: President Barack Obama on Wednesday said his commitment to NASA was "unwavering" after his administration's 2011 budget slashed funding to return U.S. astronauts to the moon. "My commitment to NASA is unwavering," Obama said on a video-conference with astronauts aboard the International Space Station. Speaking from the White House, Obama called the outpost orbiting 200 miles above the Earth "a testimony to human ingenuity."
Tests reveal Egypt's King Tut's secrets
CAIRO: Ancient Egypt's teenage king Tutankhamun was born of an incestuous marriage, scientists said on Wednesday, helping to explain why he limped on a club foot and suffered other deformities and genetic defects. Research including tests on the pharaoh's mummy, discovered in 1922 in the Valley of Kings, showed that his parents had been siblings and he had only paternal grandparents.
Genome study shows cancer abnormalities
CHICAGO: Genetic abnormalities-missing DNA or duplicate DNA-that fuel the growth of one type of cancer may actually be at work in several others, U.S. researchers said on Wednesday. The finding, based on a large-scale study of the genetic make-up of 26 different types of cancers, suggests cancer has less to do with where in the body it occurs, and more to do with the genetic changes that cause it to grow.
African genes may provide secrets to long life
WASHINGTON: A genetic peek deep into the heart of Africa confirms that Africans have more genetic diversity than Europeans or Asians and provides insights into how to live a long life despite disease and famine. Researchers sequenced the complete genomes of five southern Africans over the age of 80 -- Archbishop Desmond Tutu from South Africa and four Bushmen from Namibia.
Astronauts open viewport shutters
HOUSTON: Astronauts ventured outside the International Space Station on Tuesday to put the finishing touches to an observation deck that gives residents a panoramic view of the Earth below. On the last of three spacewalks planned for shuttle Endeavour's 14-day mission, astronauts Robert Behnken and Nicholas Patrick removed insulation that protected the viewport's seven windows during its trip into orbit.
Tests fail to predict women's heart risks
CHICAGO: Gene tests that combined over 100 genetic mutations proved ineffective at predicting a woman's risk of a heart attack or stroke, U.S. researchers said on Tuesday. They said high cholesterol, high blood pressure and a family history of heart disease were the strongest predictors of a woman's heart disease risk.
Chemical DNA testing
LONDON: British scientists say they have developed a way of pinpointing variations in a person's genetic code using a chemical test on saliva, meaning quick, cheap DNA tests for risks of certain diseases may be around the corner. Researchers at Edinburgh University said their technique, based on chemical analysis, can deliver reliable results without the need for expensive enzymes used in conventional DNA testing. óReuters