A true icon


All Indian classical dance forms are in sync with the universe while the compositions are weaved with the themes that eulogise spiritual wisdom," opines Padma Vibhushan Sonal Mansingh, a doyen of classical dance. Sonal is a distinguished dancer, guru, choreographer, well-known social activist, researcher and motivational speaker. Truly an icon, she has specialised in Odissi and Bharatanatyam and is also proficient in several other dance forms such as Kuchipudi and Chhau.
Framed to perfection
In the city, Cedrik Verdure and Jean-Baptiste Poggi, artists from France, display their works
They came, they saw, they captured! Flashback 2008 and it was clicking the country, left, right, centre; 1000 shots, countless frames, non-stop shooting…for Cedrik Verdure and Jean-Baptiste Poggi, it's been, white balance, focus and zoom in on Incredible India.
Talking colours
Picking the right colour is often the biggest dilemma faced by artists. Here are a few tips…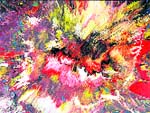 Colours have always played a significant role in determining the moods, emotions and feelings of human beings. Ever since their acceptability and usage by the ancient Chinese, Egyptians and Indians, they have been successfully used as a therapeutic raw material. According to Walter Sargent, "Colour is so much a matter of direct and immediate perception that any discussion of theory needs to be accompanied by experiments with the colours themselves."
Of dunes & dances
Rajasthani art and craft festival takes off at Kalagram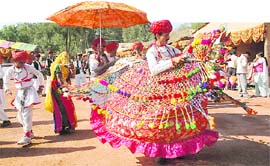 Another bout of cultural curiosity, elaborate ethnic celebrations and the Rajasthan arts and crafts festival at Kalagram in Manimajra seems to put in all the essential elements of the colourful state in place. With the food, crafts, costumes and art works from Rajasthan on display, the annual festival has everything you need to know and appreciate about the land of dunes and dances! Speaking of which, the inaugural day went to the tribal folk artistes from Rajasthan who brought in their original, traditional flavour with dance forms like Kalbelia, Kacchi Ghodi, Ghoomer, puppet dance et al.
Right stitch!
It's all about home, hearth and habitat. Perhaps, the fact that trained rural women of Haryana weaved the home linen qualifies it for the nomenclature 'Stitches of Love'. The exhibition-cum-sale comprising bedsheets, bed covers, cushion covers, nightwear, baby wear, baby towels, baby suits, bed spreads, double bed covers, baby dresses, baby sheets, doll towels, jhablas, kurta pajamas, raw material…it isn't difficult to fill in the rest of the blanks.
Strong foot forward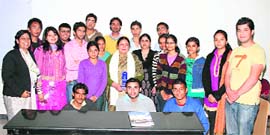 Here is a journalist who talks about the real picture of the media today. "One should always remain devoted to public welfare, and journalism is one medium to do it," said Nasira sharma, an eminent writer and actor during her interaction with students of Media and Entertainment department on Thursday at ITFT College. She clearly demarcated the thin line between what public needs and wants.
All about fashion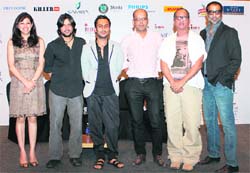 Inter National Institute of Fashion Design (INIFD) in collaboration with Lakmé Fashion Week (LFW) has joined hands again this season to encourage the fashion education perspective and throw light on the business of fashion. Taking this thought ahead and in lieu of the feedback from success of the workshop last season, INIFD and Lakme Fashion Week have put together a fashion workshop series 'From Sketchpad to Closet' this year which is being held at Hotel Grand Hyatt in Mumbai.
Treasure trunk
When was the last time you went on a luxurious shopping spree? Don't remember? Well, this is a sad situation. Here is your chance to explore the trunks of treasure. Taj Chandigarh opens its Khazana at the shopping arcade from February 20-21, wherein it offers a mélange of luxurious silks of Banares, hand block printed tussars, South Indian temples, Georgettes, chiffons.