COLUMNS

THIS ABOVE ALL
TELEPROMPT
GOOD MOTORING
LIFE'S LESSONS

FOR CHILDREN

CROSSWORD
ROOTS
RHYME TIME

Earlier Feature
TELEVISTA

AUDIO SCAN
Knotty problems
Marriage and commitment mean loss of fame, money and, most important, hard-earned success, making this institution unattractive to many iconic women, says Vimla Patil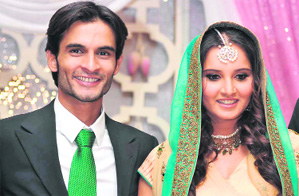 Sania Mirza, India's ace tennis player, recently crashed out of the Pattaya Open, despite getting a promising one-set lead in the $ 2,20,000 match with rival German Tatjana Malek. This came soon after the announcement that she had broken her engagement with childhood friend Sohrab Mirza. No wonder, her fans believe the two events are connected in some way.
Sania Mirza, India's ace tennis player, was reportedly asked to give up professional tennis after marriage to her fiancé Sohrab Mirza. But her father was in favour of ending the engagement rather than her career.

Holy call
The three-day festival of Hola Mohalla is marked by a spectacular display of martial strength by Nihangs, writes Kanwarjit Singh Kang
Lakhs of devotees throng Anandpur Sahib to participate in the three-day festival of colour and gaiety Hola Mohalla, which is celebrated a day after Holi. It is believed that Guru Gobind Singh ordained Sikhs to assemble there on this day to display the martial spirit, perform mock-battles and military exercises in order to keep reminding his people of defence preparedness.