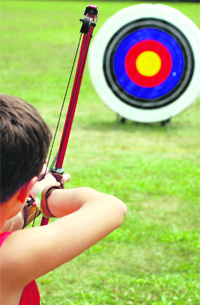 On your mark, shoot
M. S. Unnikrishnan
India are looking at wrestling and archery, both new events, to fetch them bulk of the medals in the Commonwealth Games
Archery will return to the 2010 Delhi Commonwealth Games (CWG) as a competitive event after a gap of 28 years, and India expect to make a killing at the medal sweepstake. Archery was first introduced in the 1982 Commonwealth Games (CWG) in Australia, where India fielded a lone archer—Krishna Ghatak Das. Since then, this sport was kept out of the games, but the Archery Association of India (AAI) made out a strong case for its inclusion in the Delhi CWG as it's a simple, inexpensive sport, which does not need much monetary investment.
SHOOT ORDER: India have a good chance in the team recurve event
Beware of refined flour
Amar Chandel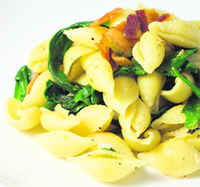 Certain food items clog our digestive system for a very long time. You should try to banish them from your diet. If you can do so forever, it will be a great service to your body. But even if you decide to do so for just six months, you will be able to regain much of your health. Once you are back to normal, it will not harm you all that much even if you commit some dietary excesses, once in a while. One of the biggest enemies of health is maida, or refined flour. In a way, I would count it as a bigger enemy than even alcohol, because at least when you drink, you are aware of the consequences. But we eat maida indiscriminately, day in and day out. So, it ends up doing much more harm. Since almost everyone eats it, the total damage it causes is nothing less than catastrophic.
Masseurs wanted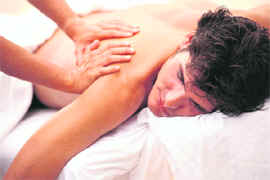 Mayank Aggarwal
Professional masseurs are in high demand to cater to sportspersons during the CWG
Facing a major shortage of professional masseurs to cater to sportspersons during the Commonwealth Games scheduled for October in New Delhi, the authorities are now looking for foreign experts and also trying to bring in masseurs from other states. "I don't have the exact number, but around 400 masseurs are needed for the games. We are trying to arrange them from other states like Kerala," Delhi's health secretary J.P Singh said while admitting the shortage of masseurs for the event.
Spa-cial effects
To ensure better standards in the wellness services, gymnasiums, spas and other such centres running in the Capital will soon be rated on the basis of their quality ahead of the Commonwealth Games.