Thermal High for Rajpura
With the work on the 1320-MW thermal plant likely to start soon at Nalash village in Rajpura, residential activity on the outskirts of Patiala is likely to increase, writes Umesh Dewan
With one of the India's largest engineering companies Larsen & Toubro Ltd setting up a 1320-MW thermal power project in Rajpura (Patiala district), the real estate activity along the Rajpura-Chandigarh and Rajpura-Patiala stretch has suddenly picked up momentum and land prices on both these roads have gone up. This has improved the overall sentiment in the realty sector in the area as investors have started showing interest in property along this stretch.
DLF hints at jacking up prices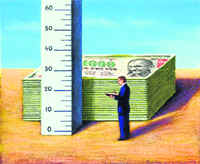 Following the interest rate hike by a few leading banks and the government proposal to slap service tax on the realty sector, the country's largest real estate developer DLF has said that properties would turn dearer as developers would have to pass on the service tax burden to end-users. "If the signal from the bank and government is to raise the price, then why prices will not go up? That means the economy is ready to take a price hike. It will be wrong to assume that developers would not raise prices. How can you have two contradictory signals?" DLF group executive director Rajeev Talwar said on the sidelines of a seminar here.
'Go Green is the new buzzword'
Credited with busting another male bastion, Ritu Singal, Managing Director of the Raglan Infrastructure Limited, is a well-known name in the realty sector in Chandigarh. In fact, her company pioneered the concept of "affordable and trendy housing" in the strategic Zirakpur-Dera Bassi belt and have provided housing to over 2,000 end users in the past decade.
TAX TIPS
Loan from wife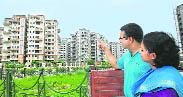 Q. I am a 62-year old retired government employee. I am getting my pension. I am a taxpayer. My wife is a homemaker. She does not have any source of income. I have a house in Patiala. I have demolished the old building and am constructing a new residential building on the same plot. The demolition started last year in the month of June and construction in the month of August.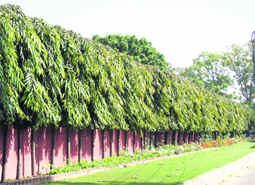 GREEN HOUSE
Tree Aesthetics
Satish Narula
Trees are the backbone of any aesthetic beautification plan. Though these are an important element of landscaping, yet one finds improper use of this element very often. In most instances trees are either not studied properly or are not given 'due respect' while landscaping. As a result this important element becomes an eyesore or a nuisance rather than being a thing of joy.